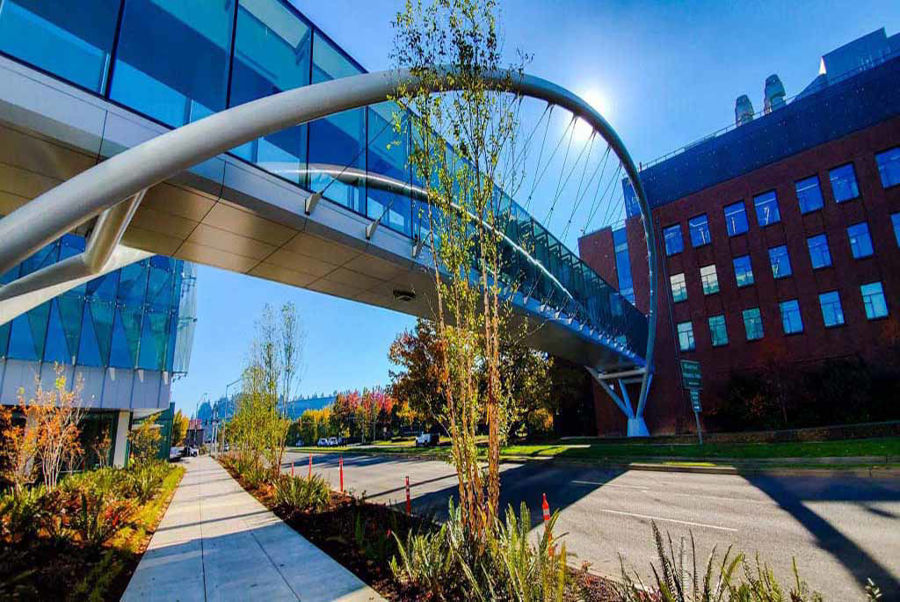 Do You Have Your Elevator Speech Ready?
Photo Credit: Campus Planning & Facilities Management University of Oregon
Do you ever find yourself stumbling over your words when people ask you what you do or to describe what your company does? My father taught me at a young age that I should always have my elevator speech ready so I could describe to someone what we do in the amount of time it takes to travel up a few stories in an elevator. Since we can't ride in elevators with anyone other than our immediate family anymore, here is a quick 30 second video of some of the amazing rolled metal projects we have been a part of!
Photo Credits:
Signature Curved Steel Sky Bridge at the Phil and Penny Knight Campus for Accelerating Scientific Impact by Campus Planning and Facilities Mgmt. University of Oregon.
Portside Pier San Diego Bay CA. (Building and Staircase) by @haleyhillphotography
Barbara Walker Pedestrian Bridge along Portland's Wildwood Trail in Portland Oregon by Ed Carpenter
Circular Staircase at the "Trinity Complex", home to American Airlines Headquarters in Fort Worth, TX by Viva Railings LLC
Hayward Field Stadium Roof and Tower by Oregon Track & Field
Williams Creek Shoup Bridge in Salem, Idaho by Linda Ulery