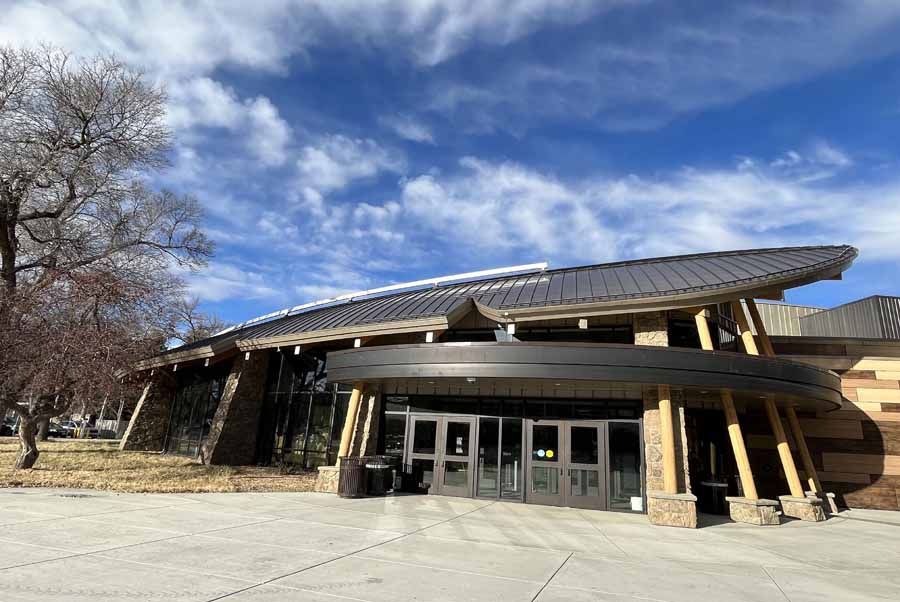 Curved Feather-Inspired Roof at Montana State University Campus
Albina recently rolled various material for the eagle feather-inspired roof at the American Indian Hall at Montana State University in Bozeman, Montana. ThinkOne Construction Management designed a barrel-vaulted, curved, standing beam roof in the shape and color of an eagle feather. Metal roofing was specified to ensure durability and to create a non-penetrating attachment point for solar panels. The project was featured on page 37 of the October/November Issue of Metal Architecture.
TS 14" X 4" X .375" WALL A500 GR B-2 pcs rolled the easy way to a 27' -8" radius
6" X 6" X 5/16" ANGLE A36-7 pcs rolled leg out to a 92'-0" radius
4" X 4" X ½" ANGLE A36-2 pcs rolled leg out to a 107'-3" radius
Photo Credit: Jacob Teats
We also rolled the materials for the spiral staircase on this project.
MC12 X 10.6# A36
5 pcs rolled flanges out to a 67'-0" radius
4 pcs spiral rolled flanges out to a 67'-0" radius
5 pcs rolled flanges in to radii ranging from 57'-5" - 67'-5" radius
4 pcs spiral rolled flanges in to a 63'-0" radius
2" X 2" X ¼" ANGLE A36
1 pc rolled leg out to a 67'-5" radius
1 pc rolled leg in to a 67'-10" radius
Photo Credit: Jacob Teats