In addition to bending Albina can assist its customers by providing added processes to materials we handle. Many value-added processes can be included with our scope of work allowing our customers to receive turn key parts. Whether the parts are rolled or standard straight sections we are here to help. Albina has countless pieces of fabrication equipment allowing us to provide complete parts whenever required. Our talented fabrication personnel and equipment can reduce a customer's lead-time and overall cost by handling some fabrication processes in house.
Welding 12" XH piping system for the marine industry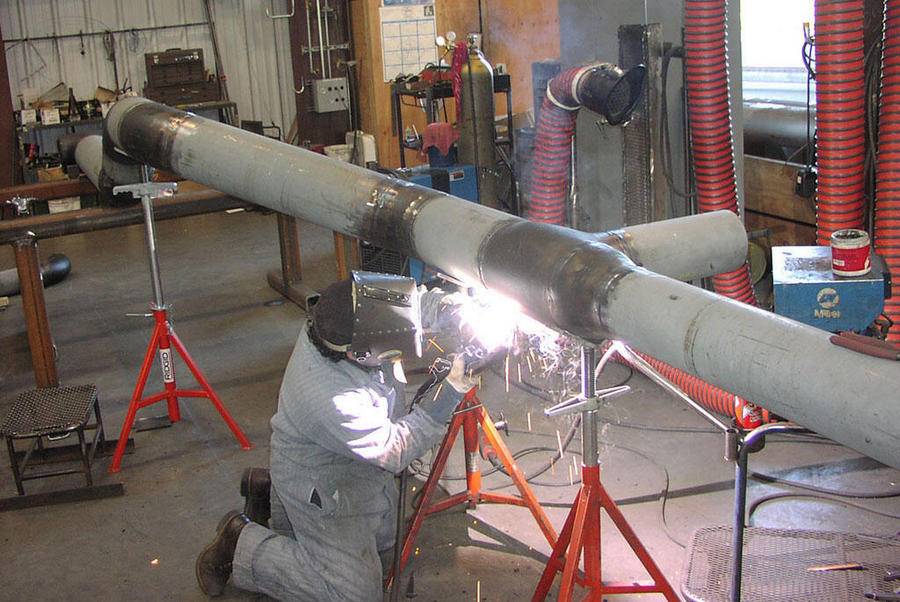 Adding 5/16" countersunk holes into custom drum rings out of 9¼ X 1½" X 3/16" FORMED CHANNEL T304 S/S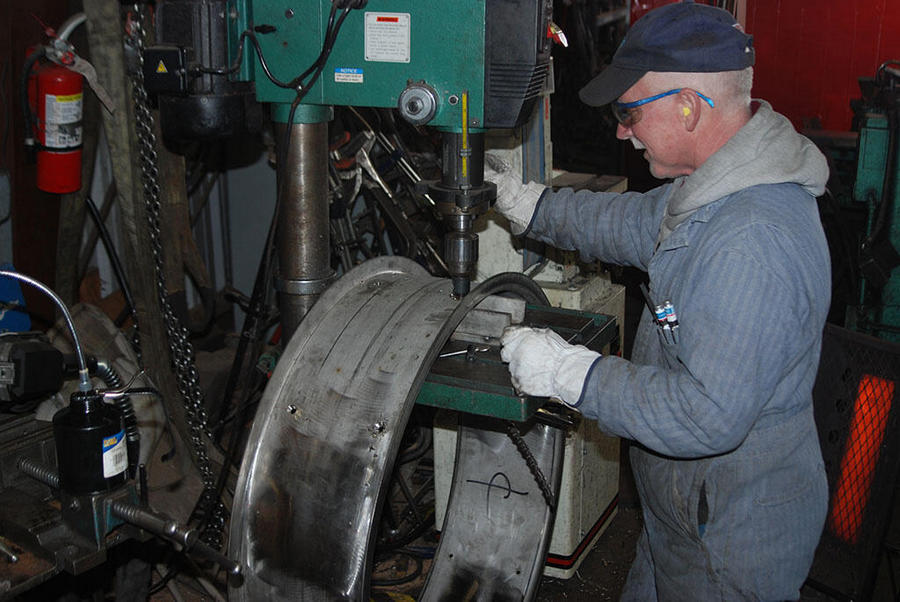 Adding 1½" holes to 8" pipe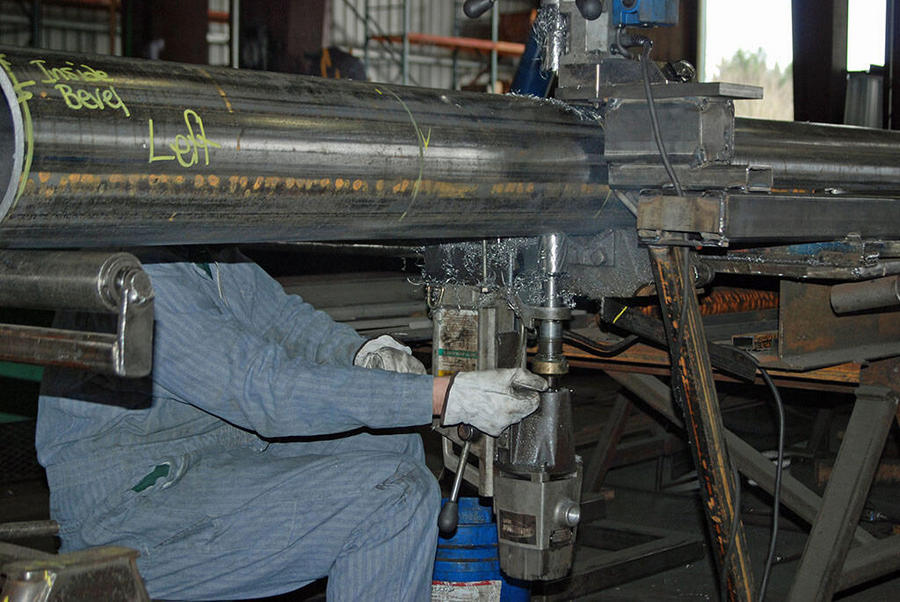 Adding a 4" hole to TS 6" x 6" x .250" wall material that has been bent to a 6' 6" inside radius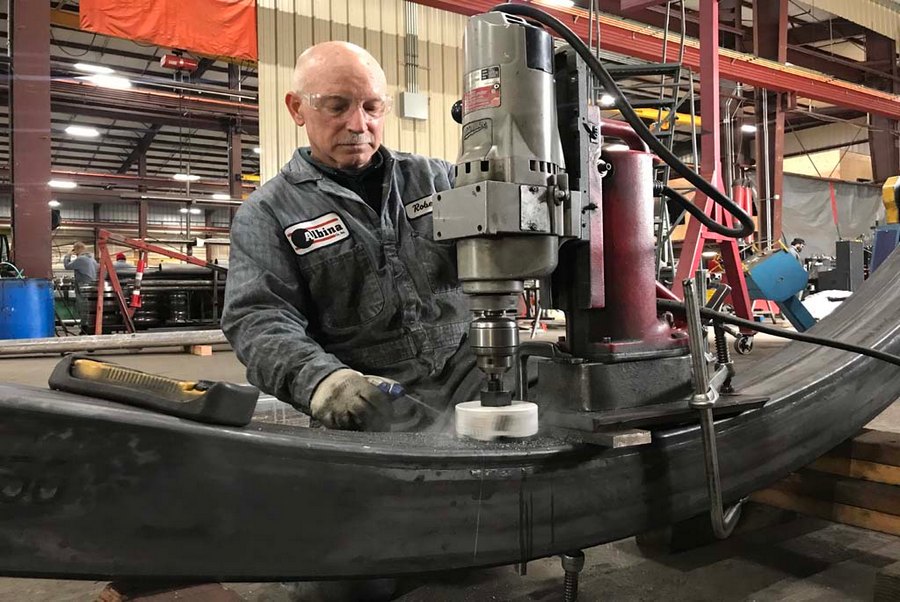 TIG welding thin wall stainless steel pipe spool for air compressors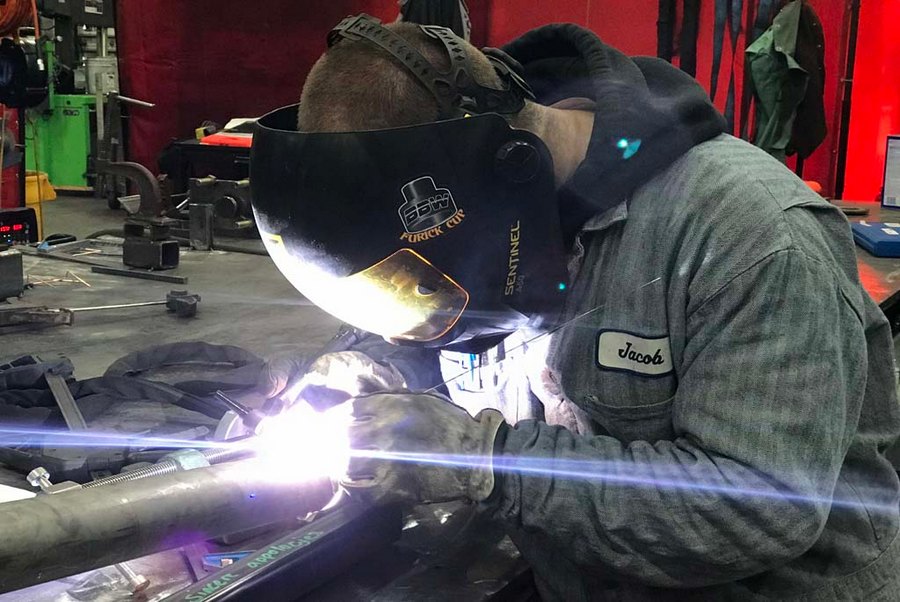 Beveling pipe fitting, preparing for welding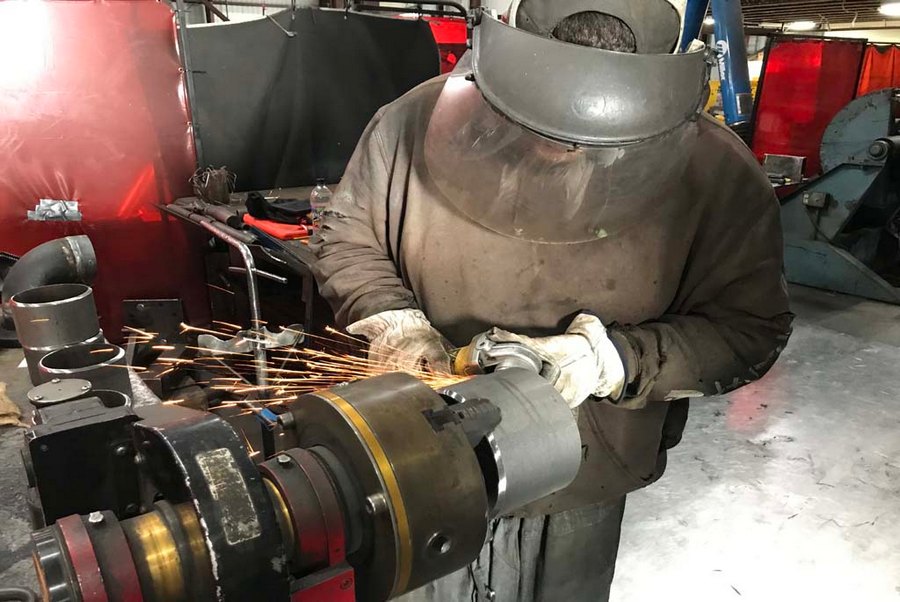 Rosebud heating material for bending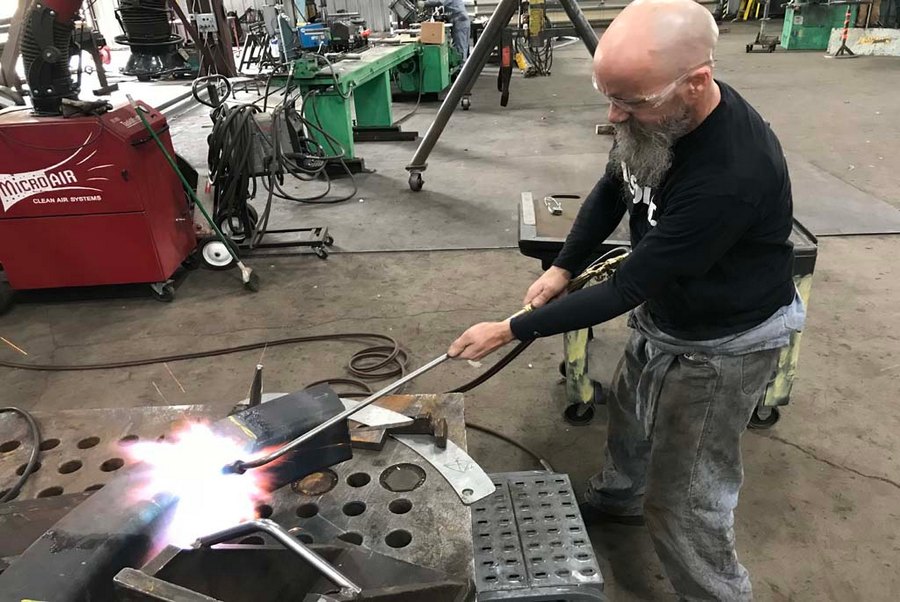 Albina continues to grow and evolve as a full-service shop. We have invested in CNC technology over the years to provide repeatable quality parts. Many of the secondary processes we offer customers can be performed using manual processes (for smaller quantity runs) or CNC processes (for larger quantity runs). We are constantly adding to our capabilities and capacities. Please contact sales or estimating if you have specific questions regarding our ability to assist with your next project.Albina employs several full-time welders and fabricators that carry various welding certs from AWS to fit the various needs of our customers. Our fabricators can weld steel, aluminum, stainless and copper nickel materials. We have MIG, TIG and Stud welding abilities in most of these materials. In addition to being able to weld, our fabricators and equipment allow us to add production cut (CNC), precision CNC trim (saw or plasma), punch/drill holes, CNC plasma cut holes (round, square, diamond, triangle and oval), roll bead ends of round material, flare ends of round material (37° and/or 45°), cope (manually and CNC) up to 6" OD material, split and taper both wide flange and HSS sections, cope T,K and Y connections in round and square materials, and thread or tap items.
If we can't do it….we know who can. The industrial area of Tualatin where our facility is located is home to many businesses that can assist with the needs of your project. We have developed some very close-knit ties with local vendors allowing us to partner up and service all of your needs. External services such as laser cutting, hot dip galvanizing, sandblasting, painting, powder coating and precision machining are all within a mile of our facility.
Videos
CNC Plasma Cutting Machine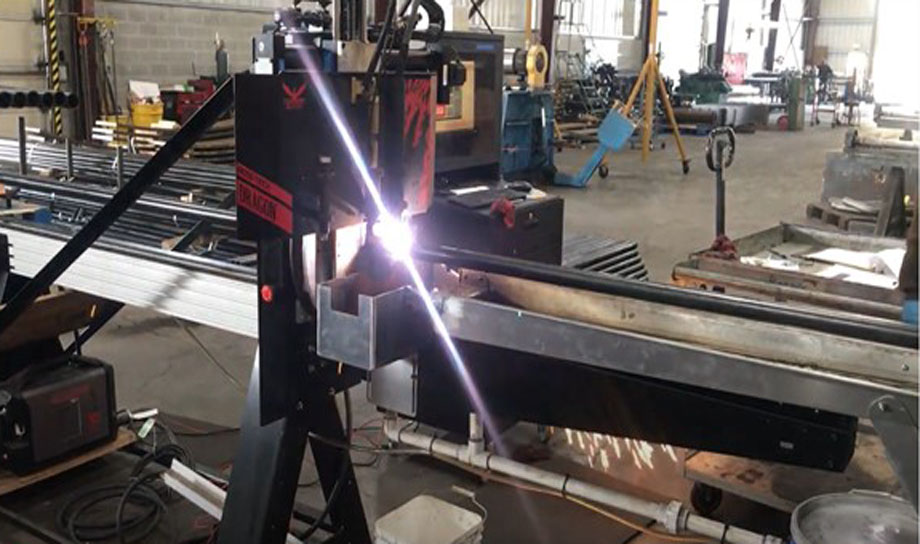 Grinding Welds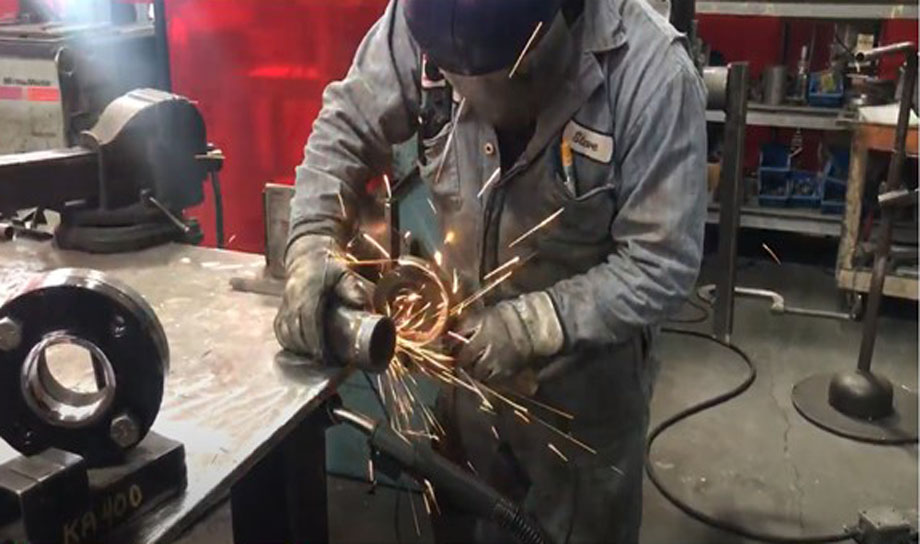 Torch Cutting
Grinding Welds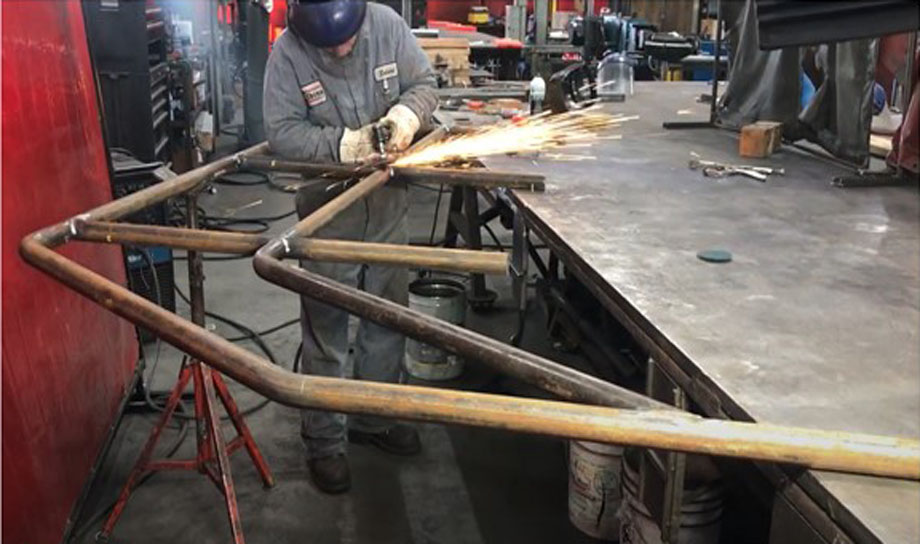 Plasma Cutting with Torch Crawler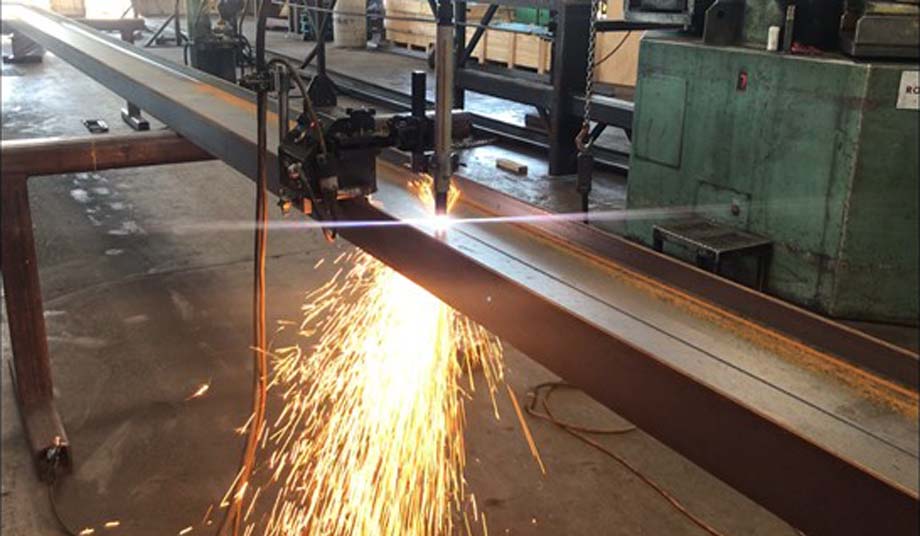 Custom Fabrication Results
Fabricated Steel Parts for Car Elevator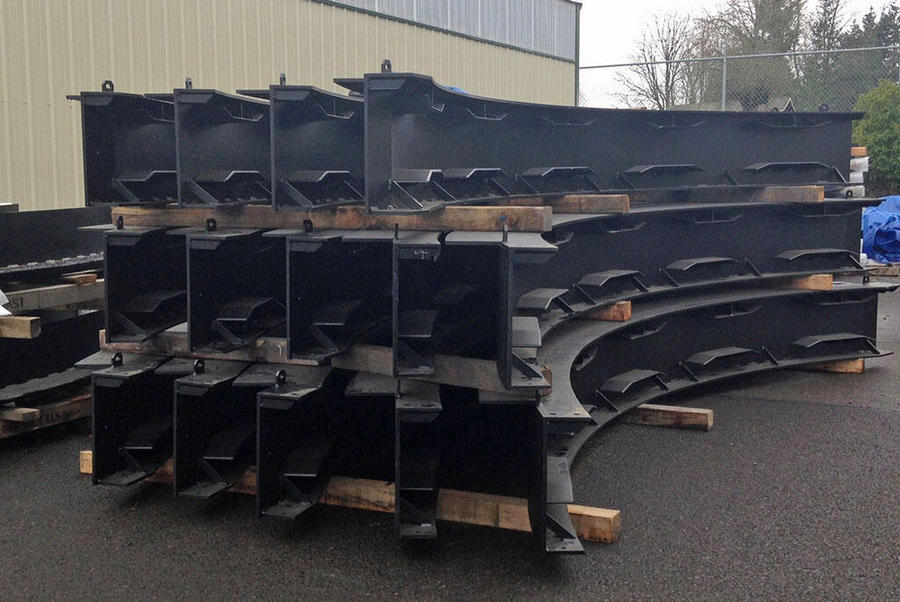 Fabricated Steel Parts for Transportation Canopy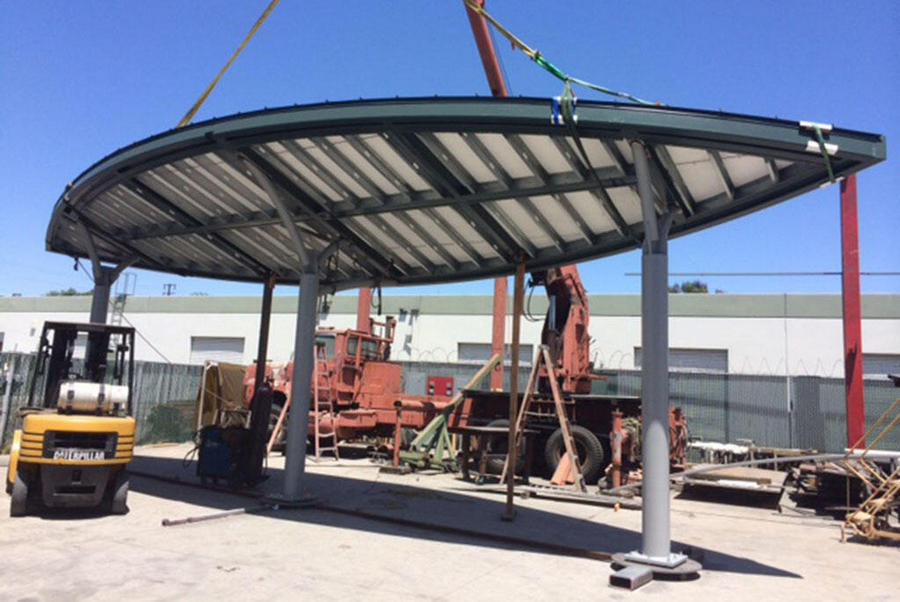 Fabricated Steel Treehouse Supports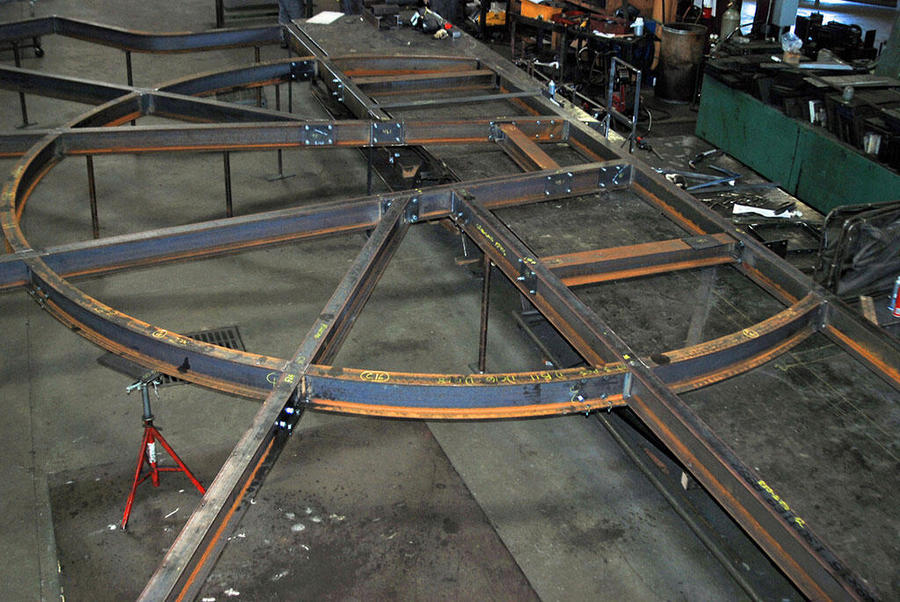 Fabricated Steel Parts for Industrial Application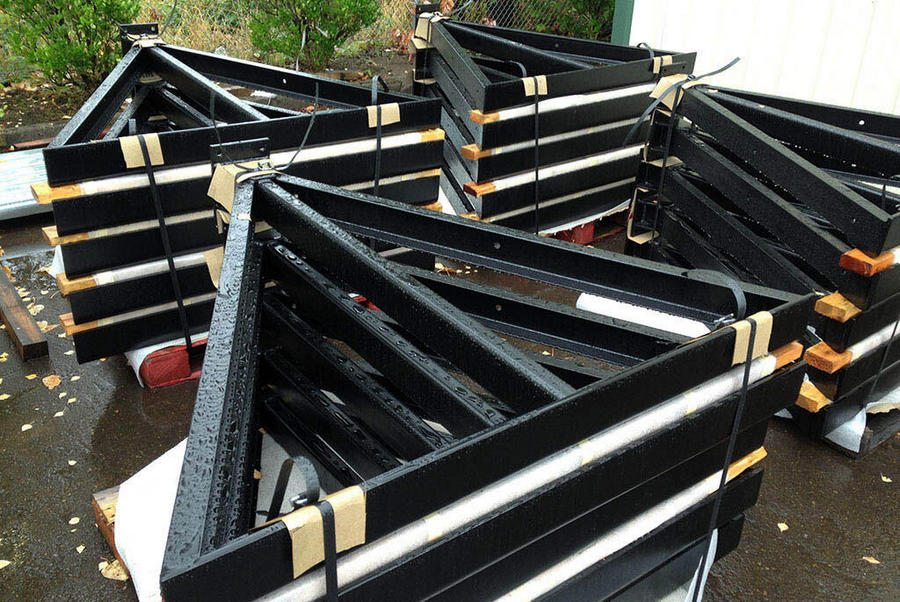 Fabricated Steel Parts for Baseball Stadium Art Sculpture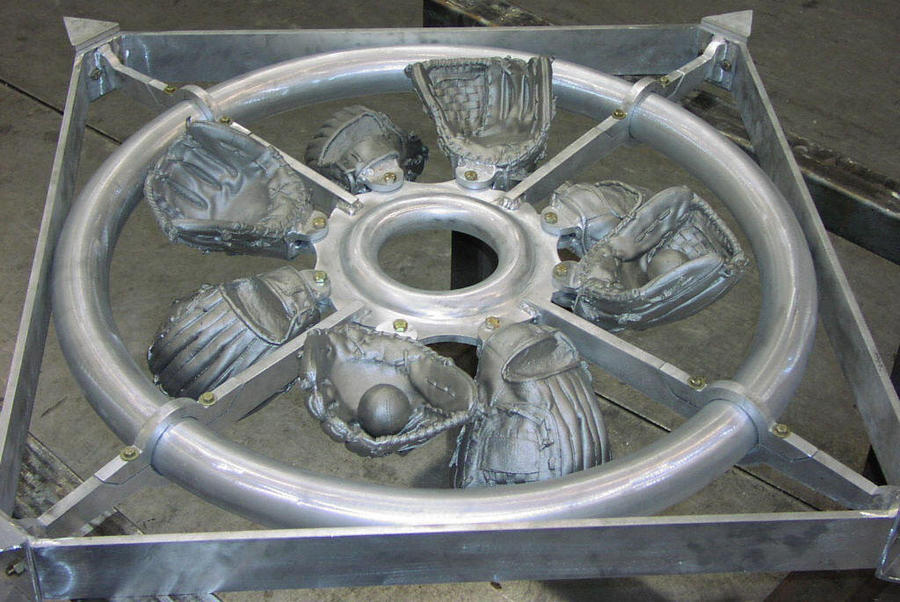 Fabricated Steel Plates for Custom Ducting Application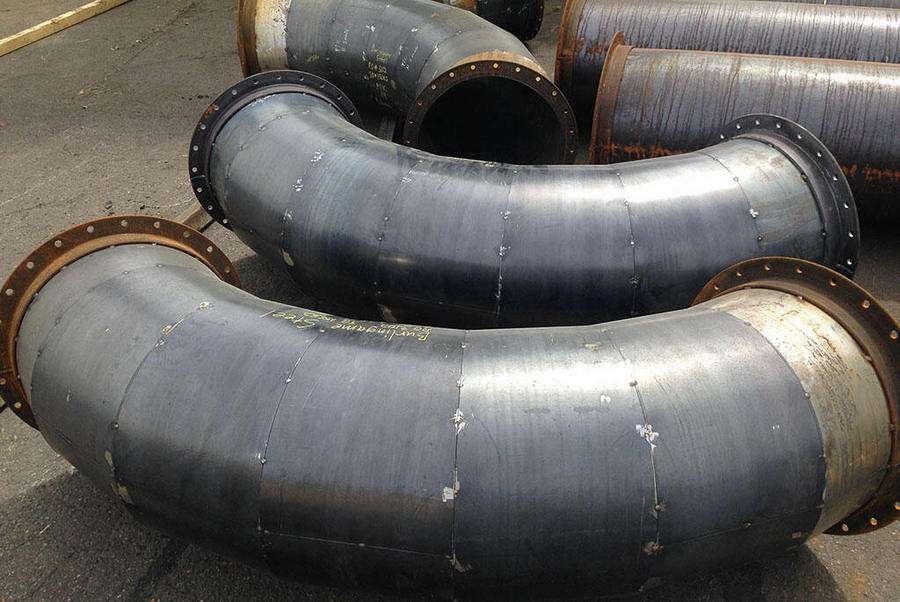 Fabricated Steel Vacuum Handles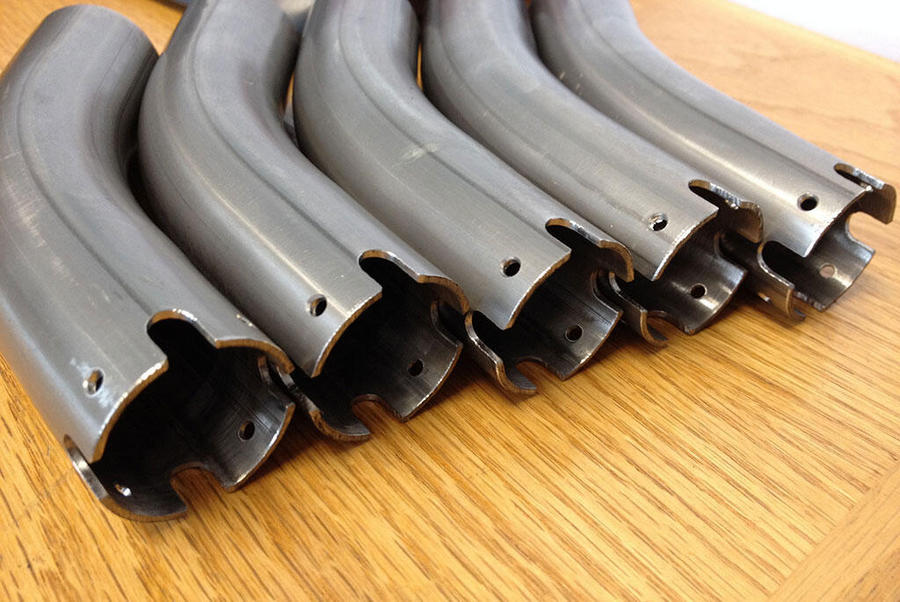 Fabricated Steel Food Processing Parts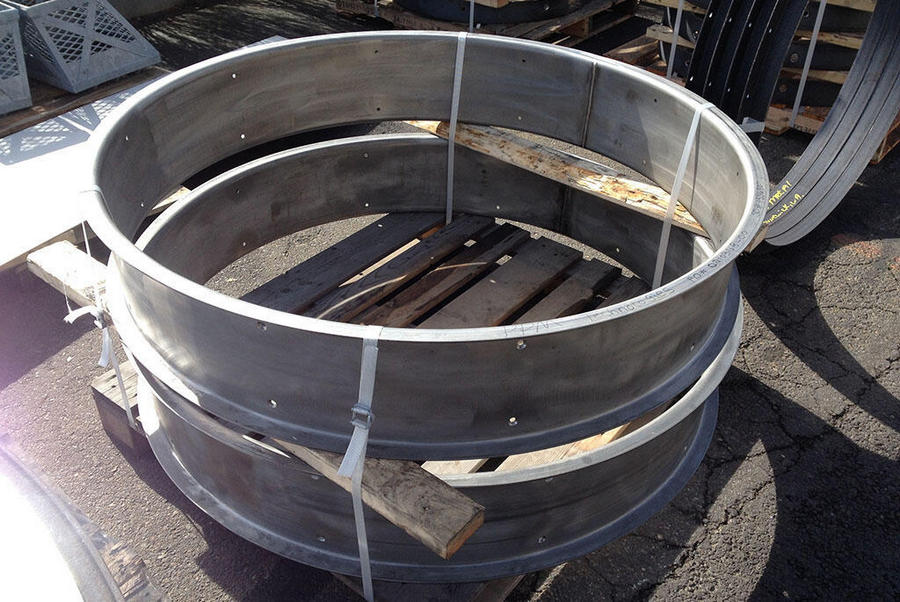 Fabricated Steel Baskets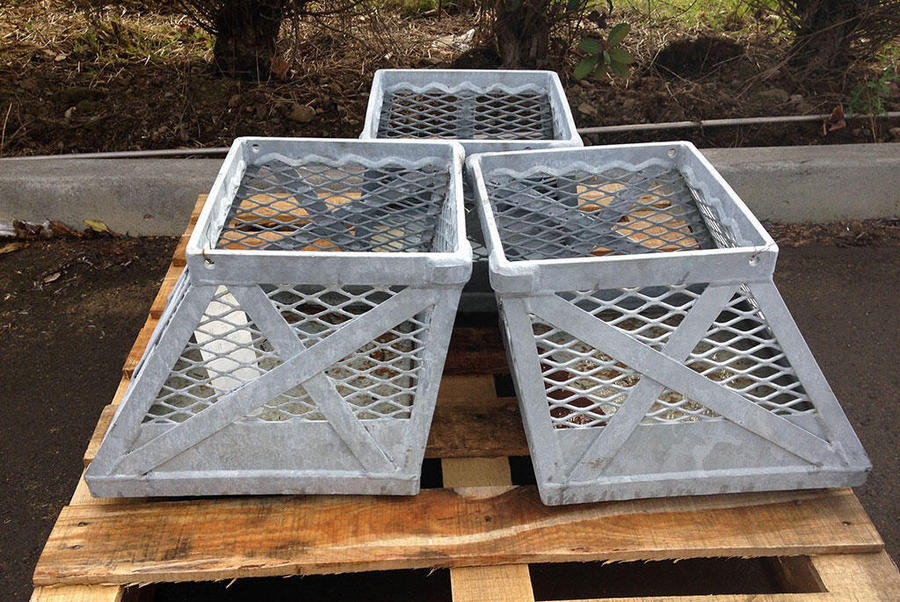 Fabricated Steel Parts for "Jordan Award"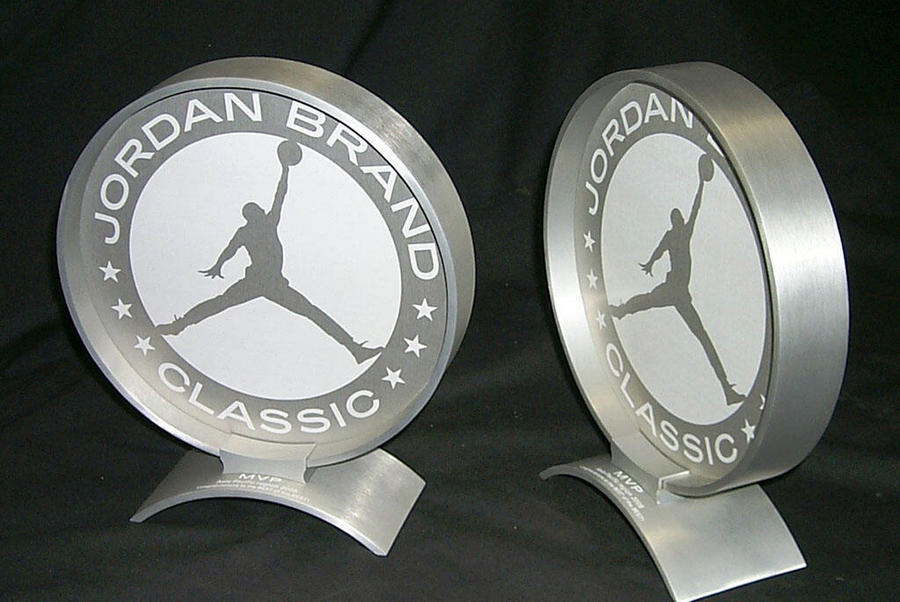 Fabricated Steel Pipe Spools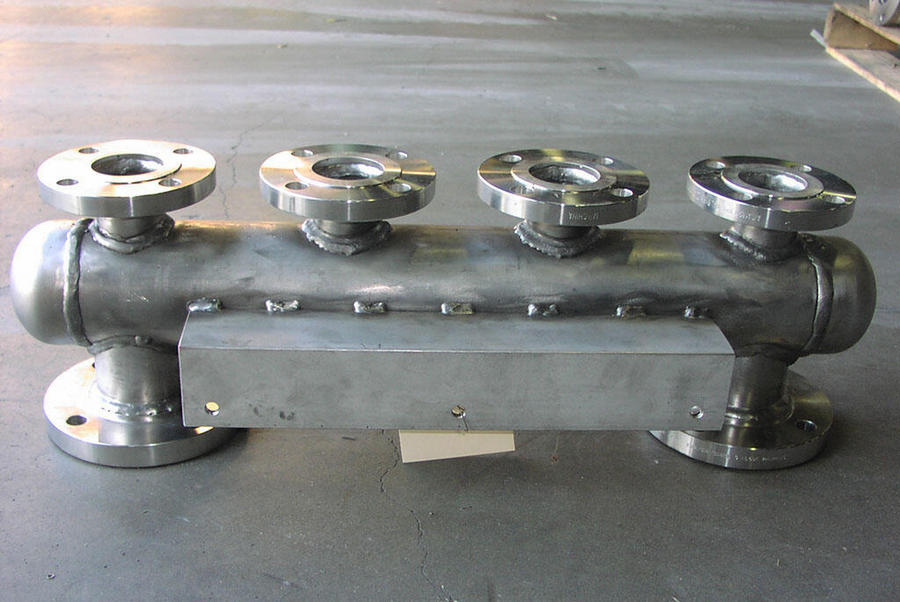 Fabricated Steel Parts for "Clarity" Art Project