AISC Design Guide 33 Curved Member Design Section 2.2.4
A reverse-compound curve, also known as an S-curve, has two or more arcs in the same plane joined tangentially with reversal of curvature. Completed I-shaped and HSS members with reverse-compound bends, are used in the same applications as compound bends.
To fabricate these members, the member is removed from the machine after the initial bend is completed, turned over, and placed back into the same machine, or a different machine, to complete the second bend. Due to the difficulty in fitting the member into the machine after the first bend is completed, a straight segment between the tangent points of each curve may be required. The minimum straight segment length varies with the member geometry and the bending machine. S-curves can also be formed by bending two straight members and splicing them together at the tangent point.
---
Reverse Compound Bending of Rectangular Tubing for Roof Trusses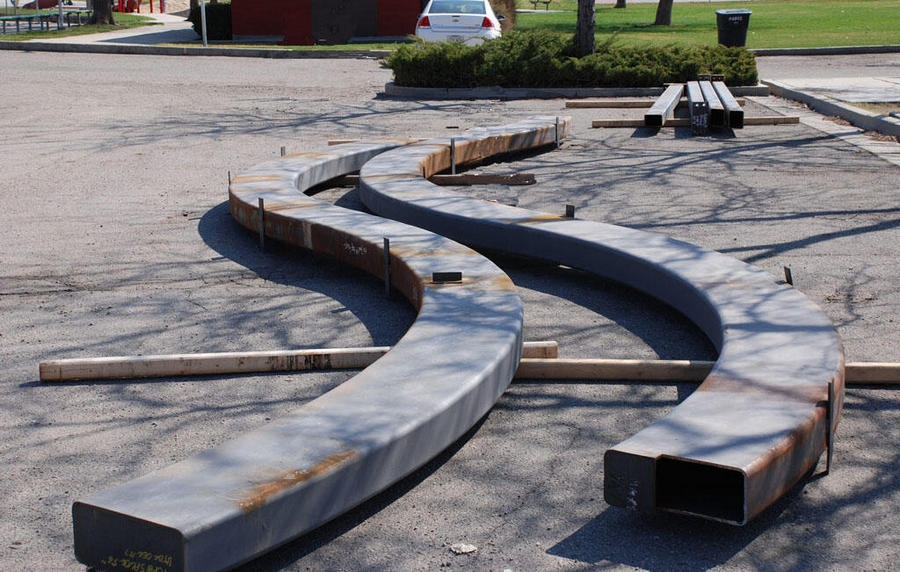 Reverse Compound Bending of Beam/Wide Flange for Roof Trusses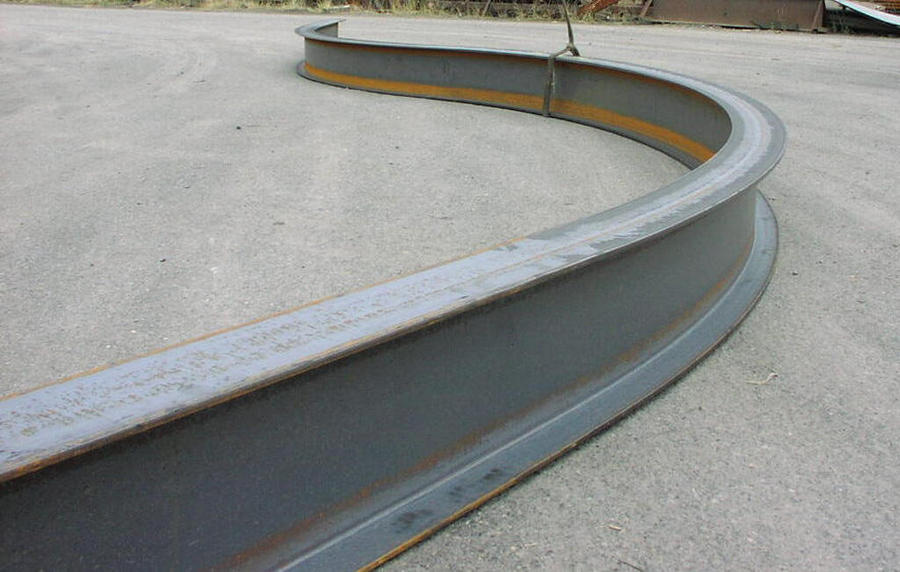 Reverse Compound Bending of Pipe for a Manufacturing Application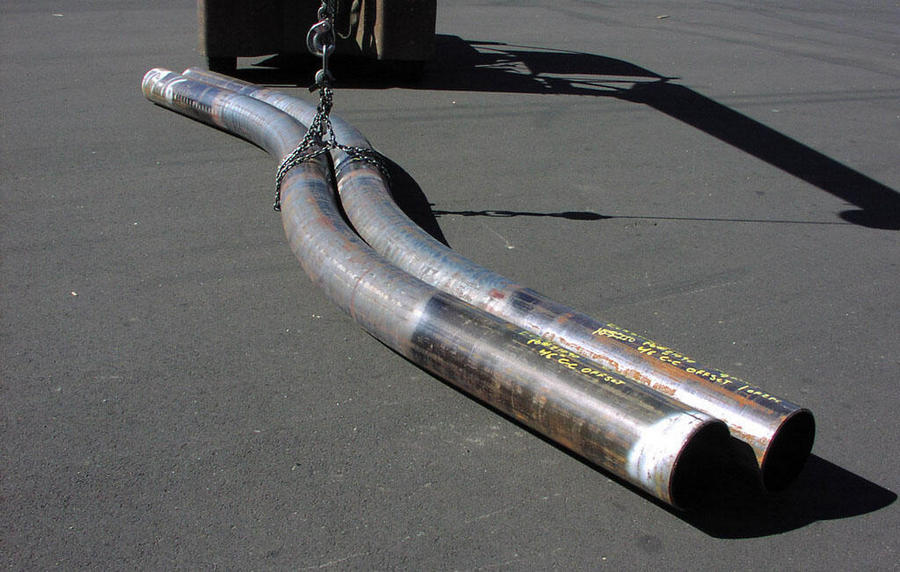 Reverse Compound Bending of Pipe for an Industrial Application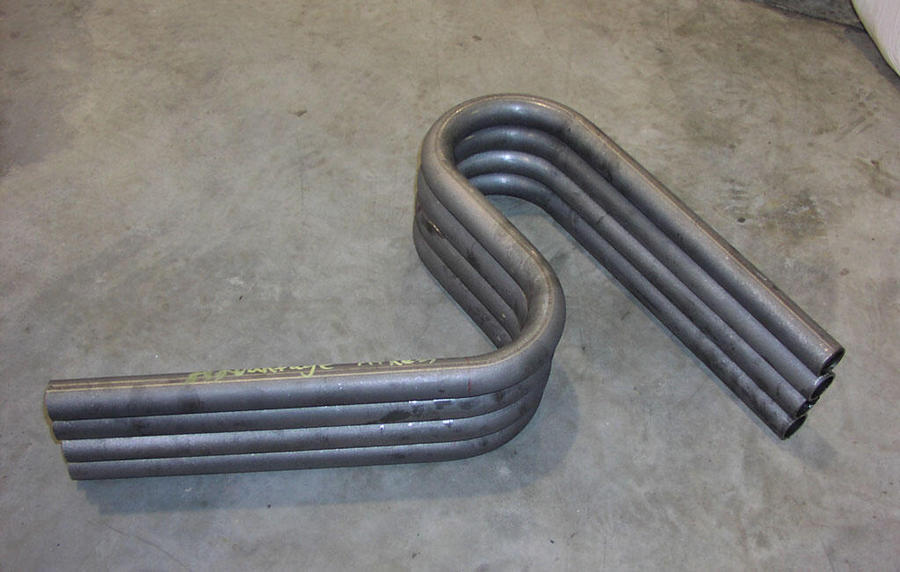 Reverse Compound Bending of Aluminum Square Tubing for Electric Bus Parts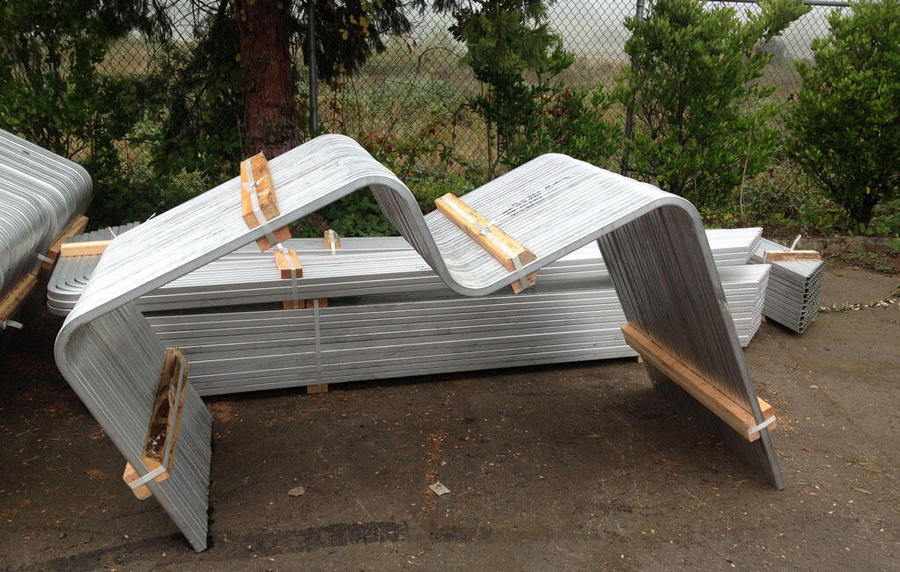 Reverse Compound Bending of Pipe for an Electrical Application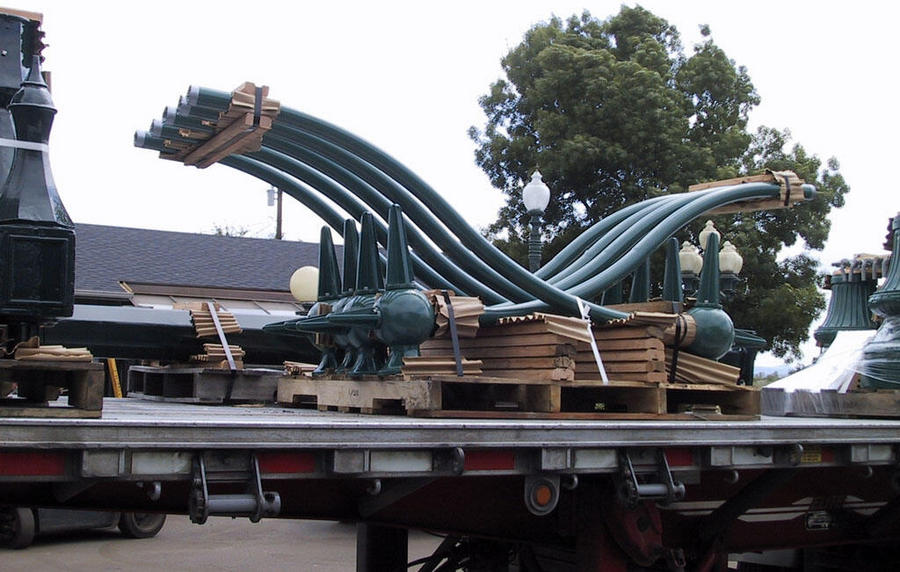 Reverse Compound Bending of Round Bar for Handles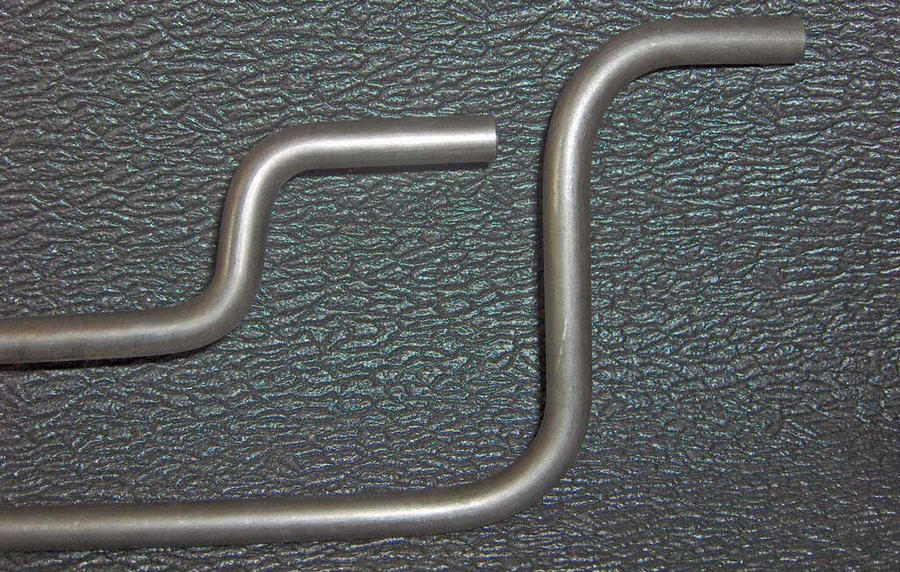 Reverse Compound Bending of Pipe for a Manufacturing Application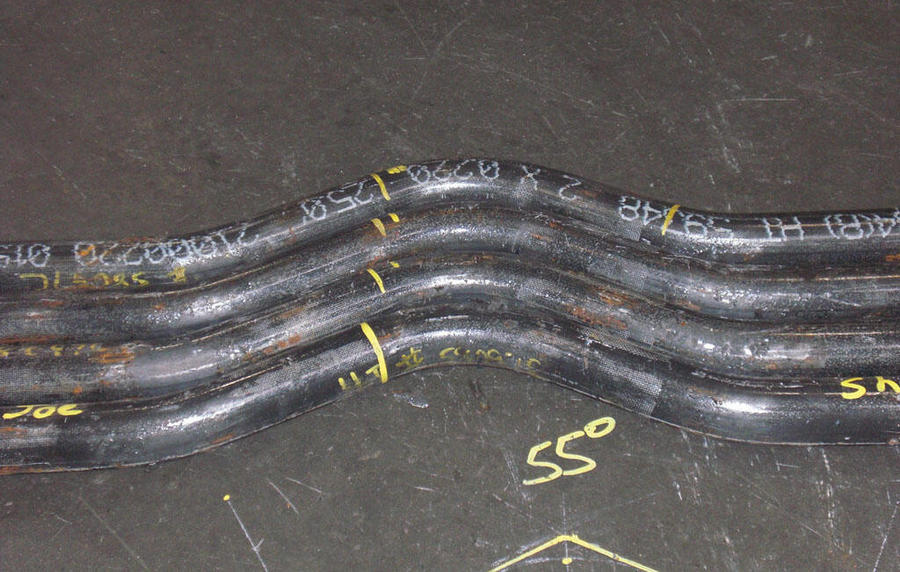 Reverse Compound Bending of Rectangular Tubing for a Canopy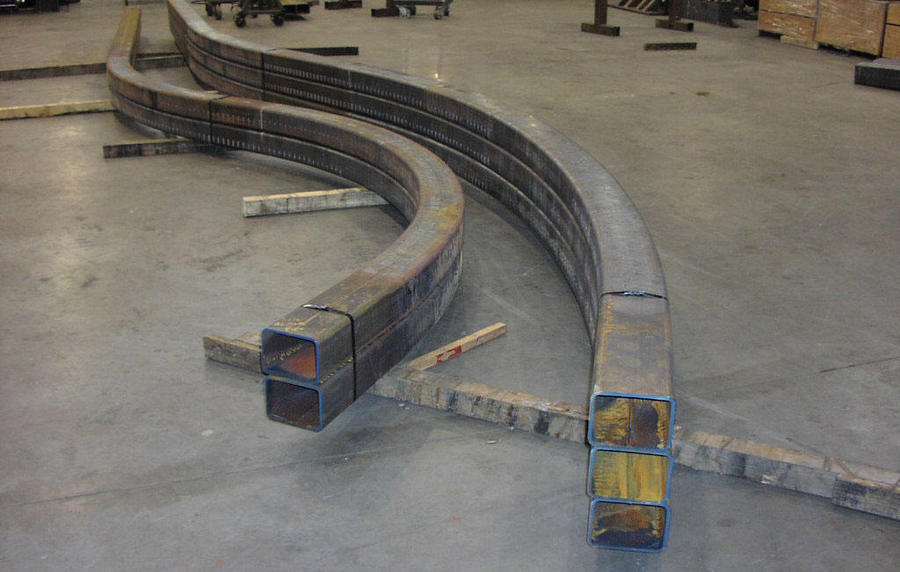 Reverse Compound Bending of Beam/Wide Flange for an Industrial Application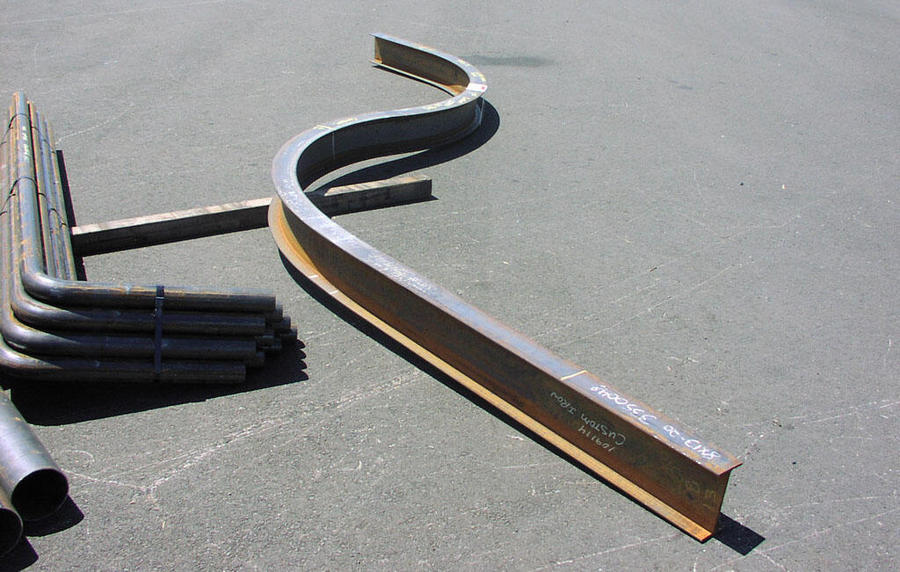 Reverse Compound Bending of Pipe for an Electrical Application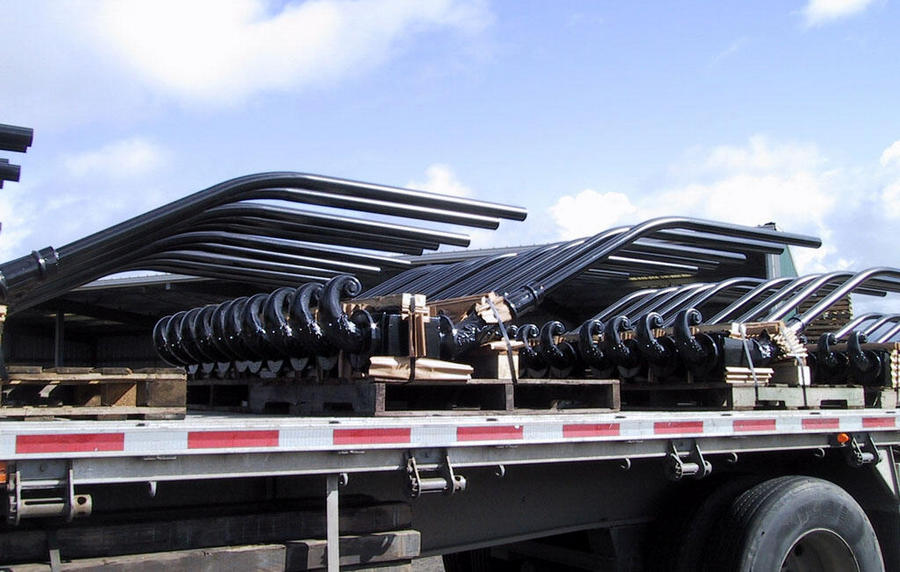 Reverse Compound Bending of C-276 Alloy for Chemical Processing Application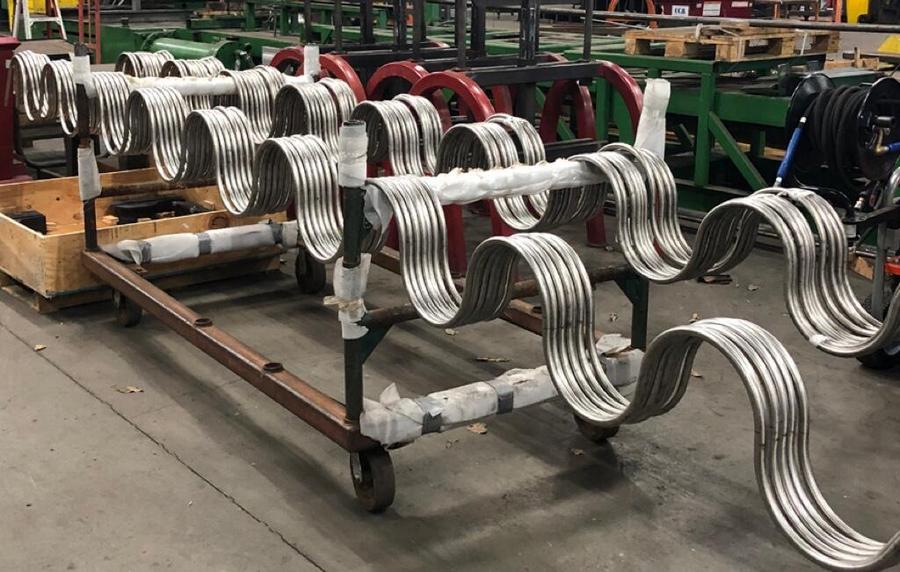 Reverse Compound Bending of Beam/Wide Flange, Angle and Rectangular Tubing for Biotech Research Center