AISC Design Guide 33 Curved Member Design Section 2.3.1
Pyramid roll bending is a cold-bending method where a member is bent progressively by repeatedly passing it through a set of three adjustable rolls in a pyramid arrangement. Force is applied by opposing rolls. The distance between rolls is manipulated before each pass, bending the member into successively smaller radii. This process is repeated until the proper curvature is formed. Pyramid roll bending can be used to provide curvature up to a 360° angle. When curving I-shaped sections, the tension and compression flanges tend to bend locally toward one another. These flange forces induce web compression stresses, potentially causing web buckling distortion. This can be controlled with supplementary rolls providing a restraining tension force on the inner surface of the tension flange on both sides of the web. In some cases, the web is restrained against buckling by compression rollers on each side of the web. To provide support during the bending operation, the rolls are contoured to match the cross-sectional shape of the workpiece. Contoured rolls can also be used for other cross-sectional profiles. Special rolls can be used to stabilize the cross-sectional elements and reduce distortion in common rolled shapes.
Videos
DAVI MCP30 Roll Bending Machine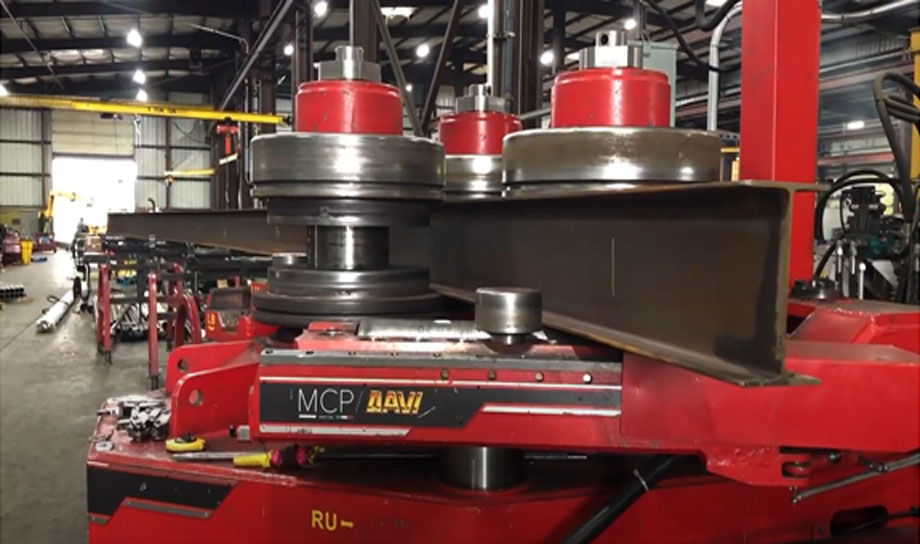 Pyramid Roll Bending of Beam/Wide Flange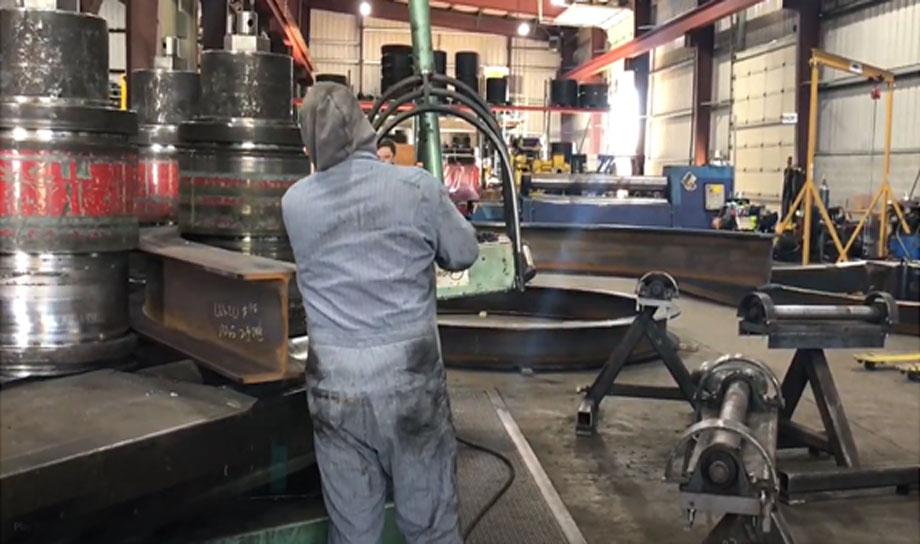 Roll Bending of Tube Steel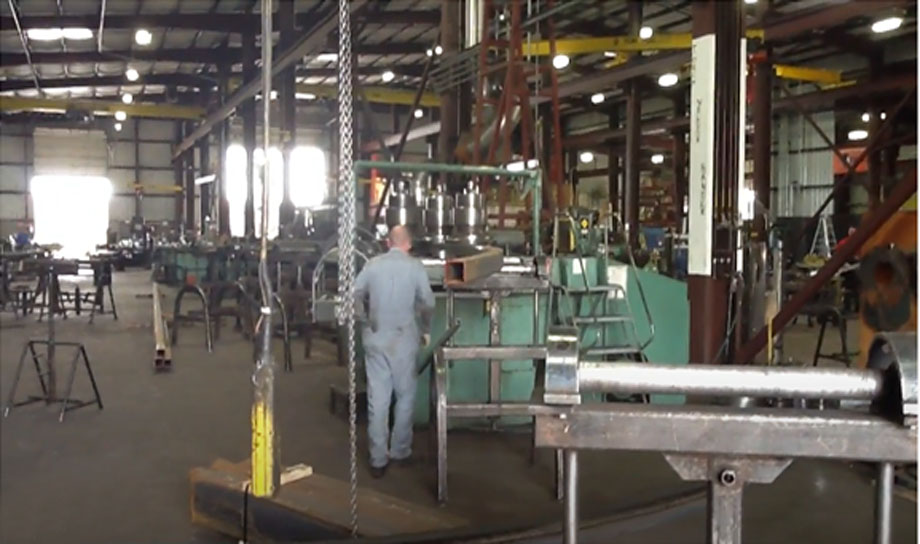 Roll Bending of Steel Angle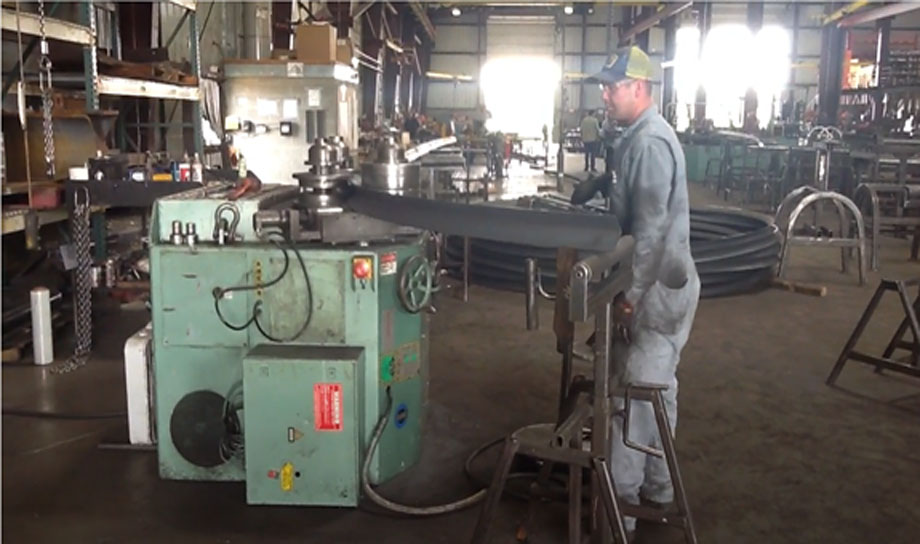 Roll Bending and QC of Steel Pipe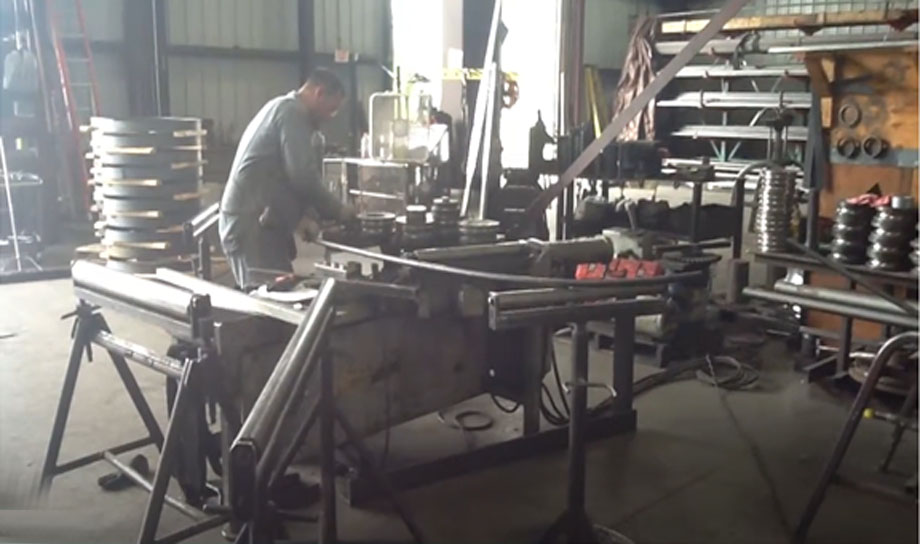 ---
Photos
Roll Bending of Square Tubing (HSS)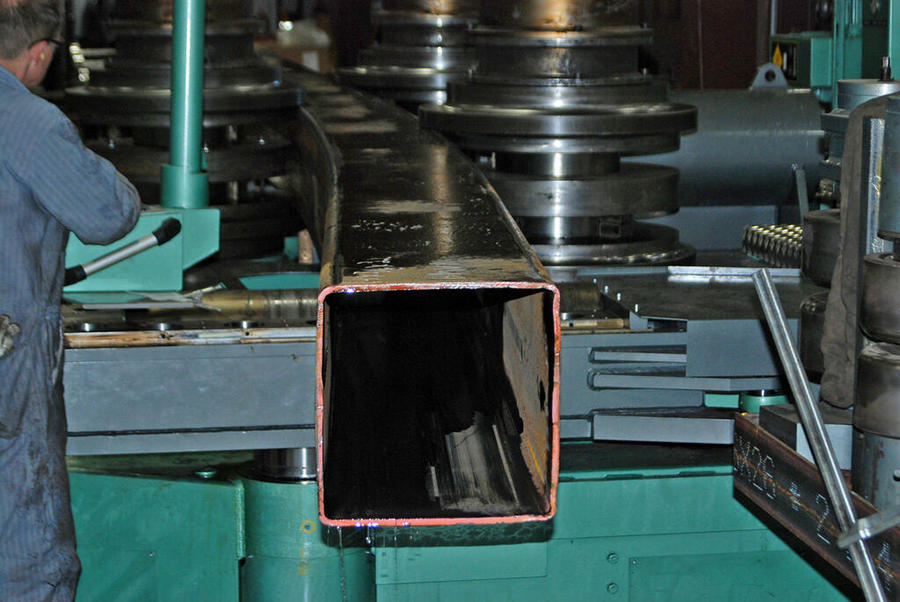 Roll Bending of Bar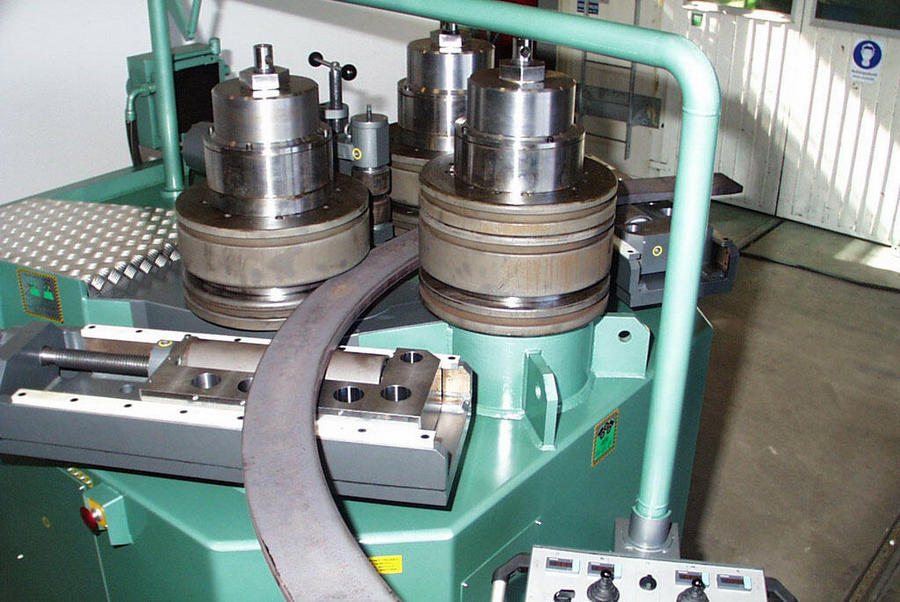 Square tubing (TS 8" x 8") rolled to a consistent radius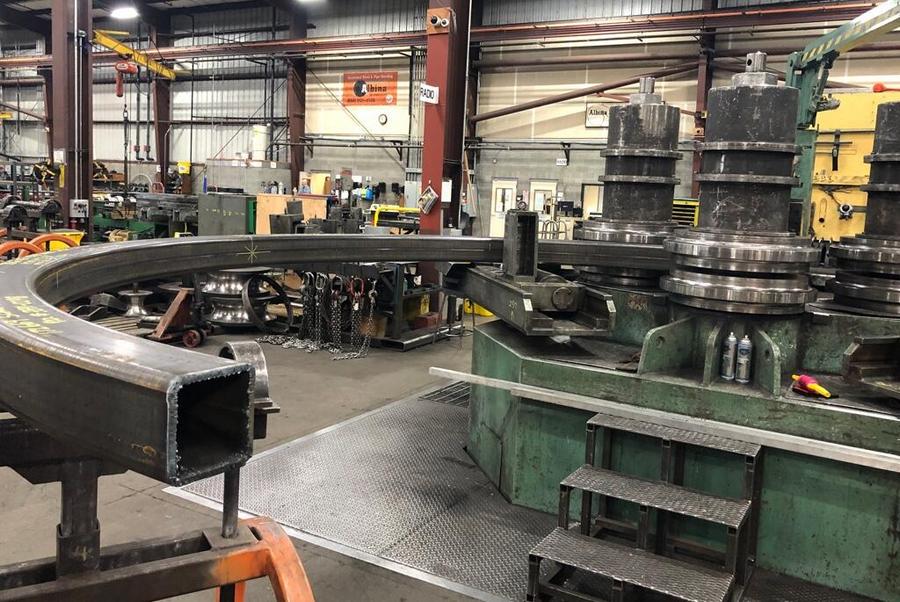 12" wide flange rolled the easy way
Rolling W12 X 26# A588 the easy way to an 82 FT radius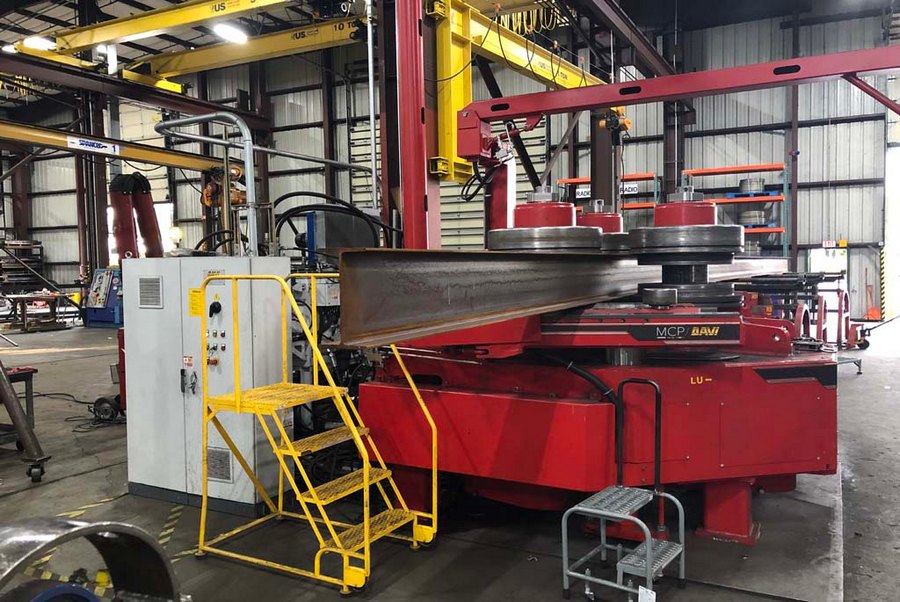 Rolling W12 X 26# A588 the easy way to an 82 FT radius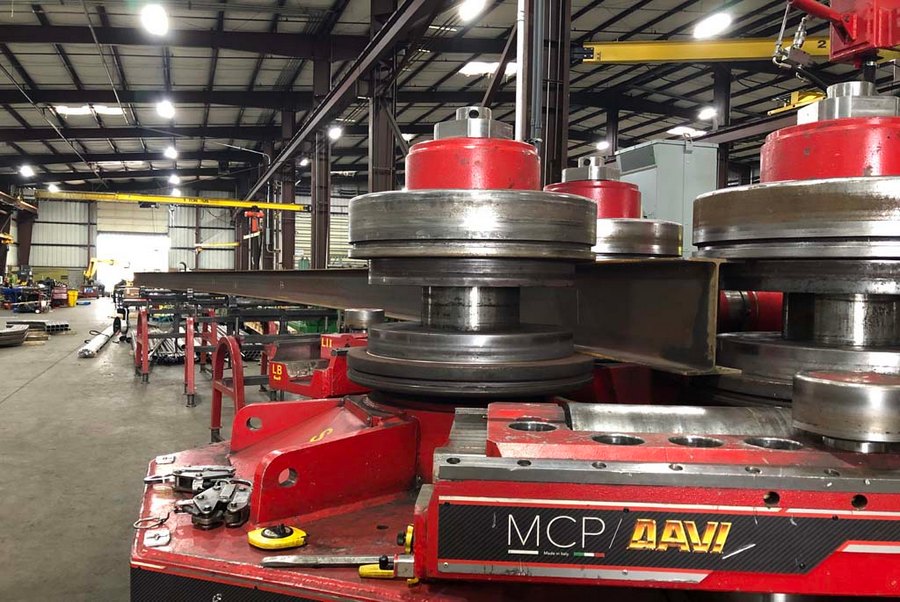 30 lengths Mill order of 12" SCH40 (.406" WALL) 6061-T6 ALUM material, a VERY rare material. Bent to VERY tight tolerances.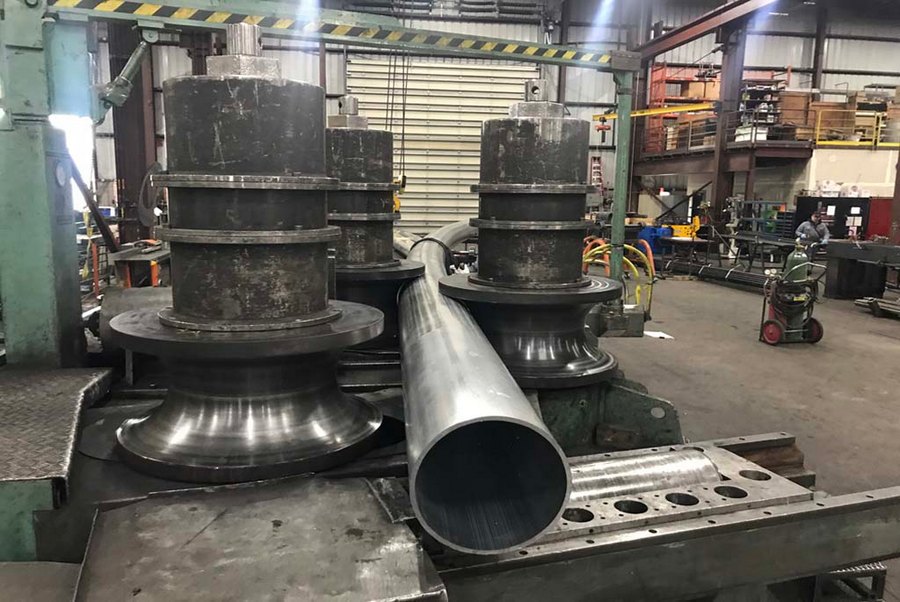 Roll Bending of Square Tubing (HSS)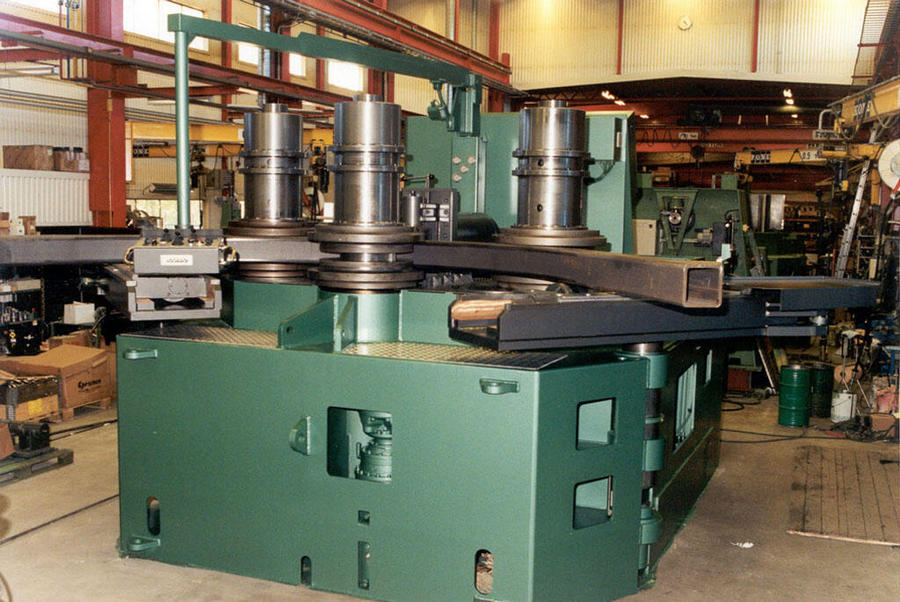 Roll Bending of Wide Flange/Beam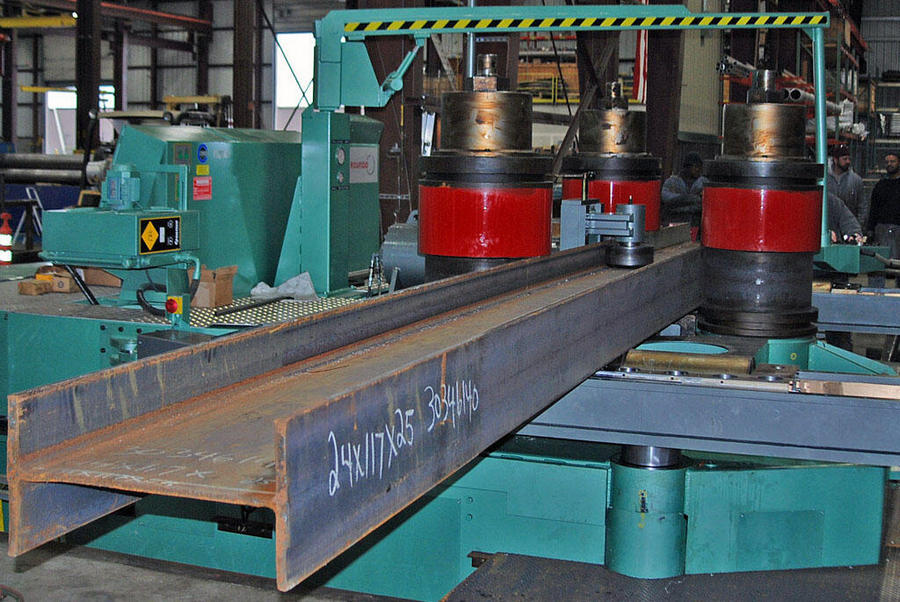 Roll Bending of Channel