Albina Pipe Bending Kicks Off Annual Toy Drive!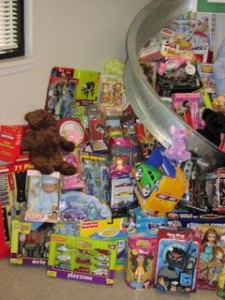 Yes it is that time of year! The time where we count our many blessings and eat lots of holiday treats! It is also when we look around and see the many, many families less fortunate than ourselves. So in the spirit of giving we begin our annual Toy Drive. This week is the kick-off and runs thru Dec 15th. If your gift is received by Dec 15th the company will match your generosity 100%. Last year was a record year of giving. We were able to donate $2882.00 in toys to
The Salvation Army
. This has brought uncountable smiles to the faces of less fortunate children. We look forward to doing the same again this year! All of us here at Albina Pipe Bending Co., Inc. would like to thank Deborah Wilson for her contribution as organizer of this annual event. Happy Holidays to you and yours!