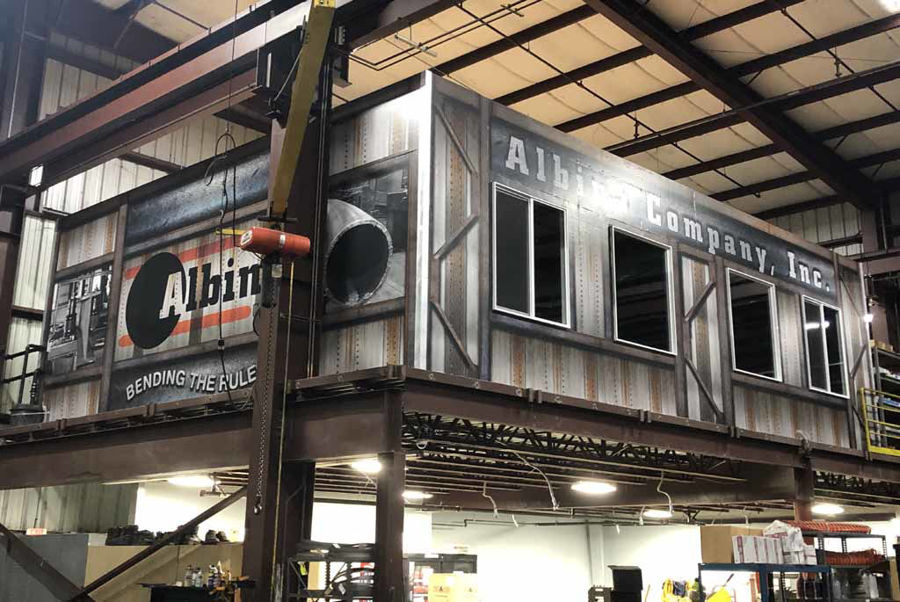 Grand Opening! State Of the Art Lunchroom at Albina Co., Inc.
As we near the end of our 80th Anniversary celebration, and during this holiday season of Thanksgiving, we wanted to give a special "Thank You" to our employees and provide them with a modern, state of the art, relaxing place for them to enjoy breaks and lunch together. We decided to create an elevated lunchroom up on our mezzanine level, giving the employees a retreat away from the production floor and opening up more production space below the mezzanine. This new production space opens up many opportunities for new equipment and capacities, just like the DAVI MAV K30 Plate Roll we just purchased! More information to come on that next month.
Jackson-Barrett Construction did an amazing job on the project! They were professional and efficient and produced an extremely high quality room for us. With their help, we also commissioned a local company called PDX Wraps to create custom wall wraps for both the exterior and interior of the room. Such a cool product!
In addition, we surveyed our crew to find out what was most important to them when creating this new space. Items included cell phone and laptop charging stations, multiple microwaves and refrigerators, and ergonomic chairs.