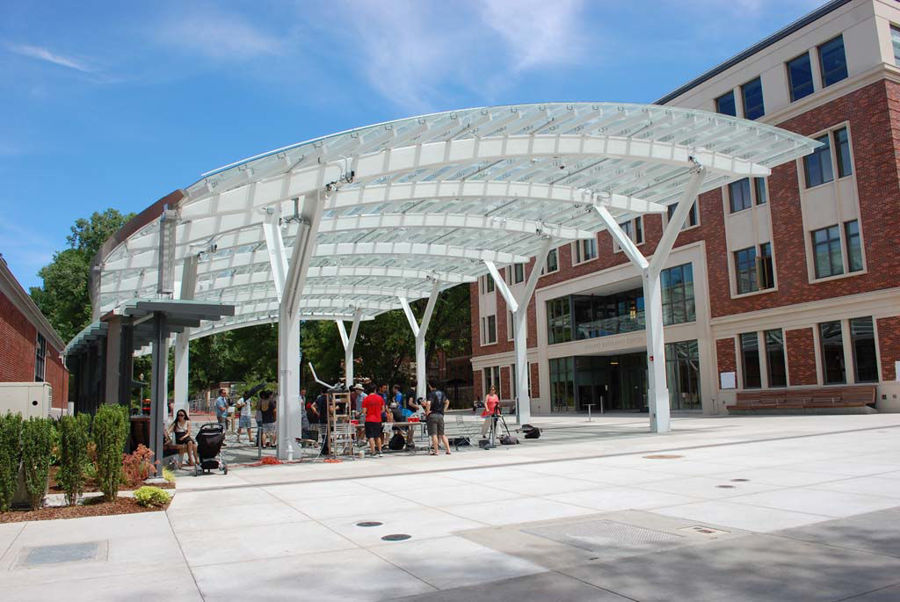 "Student Experience Center" Curved Steel Canopy at Oregon State University
The college tours continue and a few weekends ago, we had the pleasure of visiting Oregon State University in Corvallis, Oregon and seeing the curved steel canopy at the Student Experience Center.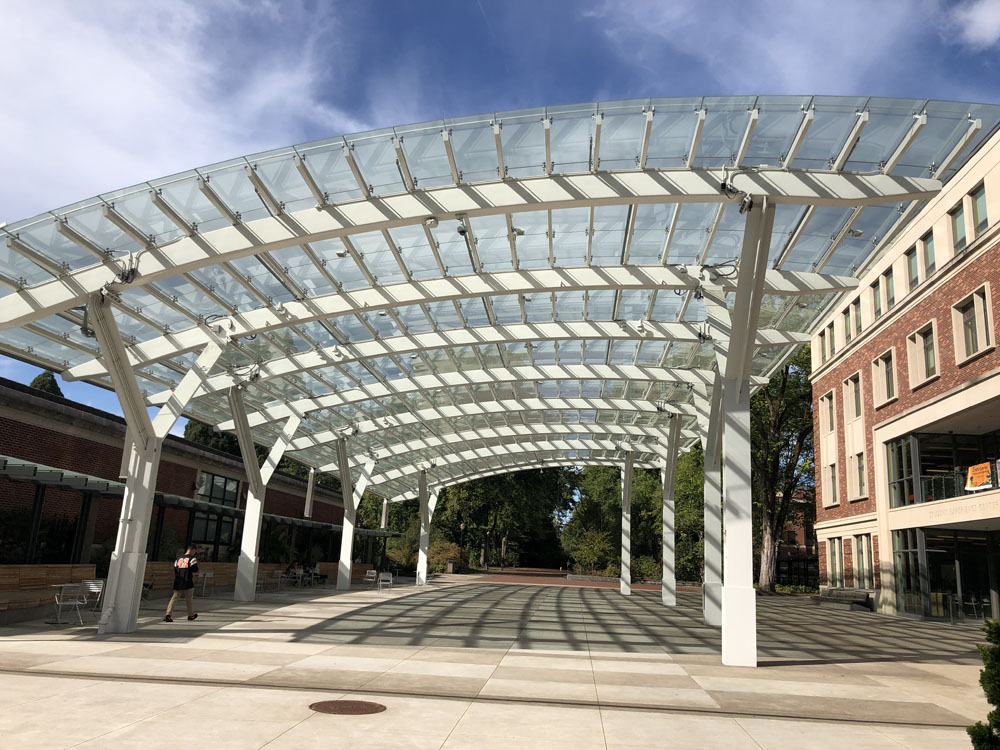 The project was bent out of TS 20" X 12" X .500" WALL. Bent the hard-way to the tightest radius of 101'-8" inside. Always fun to see our handy work in person!