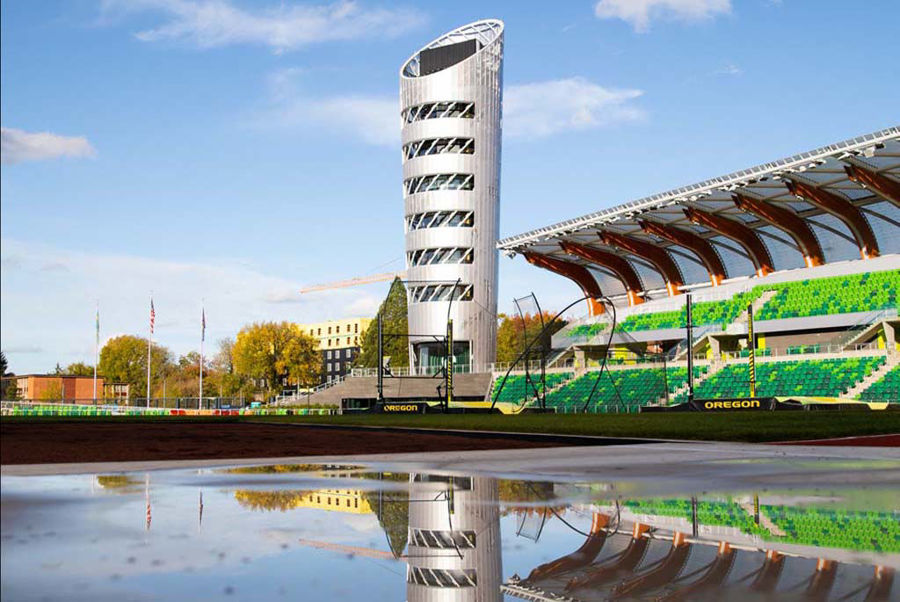 It's Here, It's There, It's Everywhere! Curved Steel at the Forefront of Construction at the University of Oregon
Photo Credit: Univeristy of Oregon Track and Field.
Two major construction projects are just wrapping up at the University of Oregon and curved steel is at the forefront of both projects!
The Phil and Penny Knight Campus for Accelerating Scientific Impact Sky Bridge.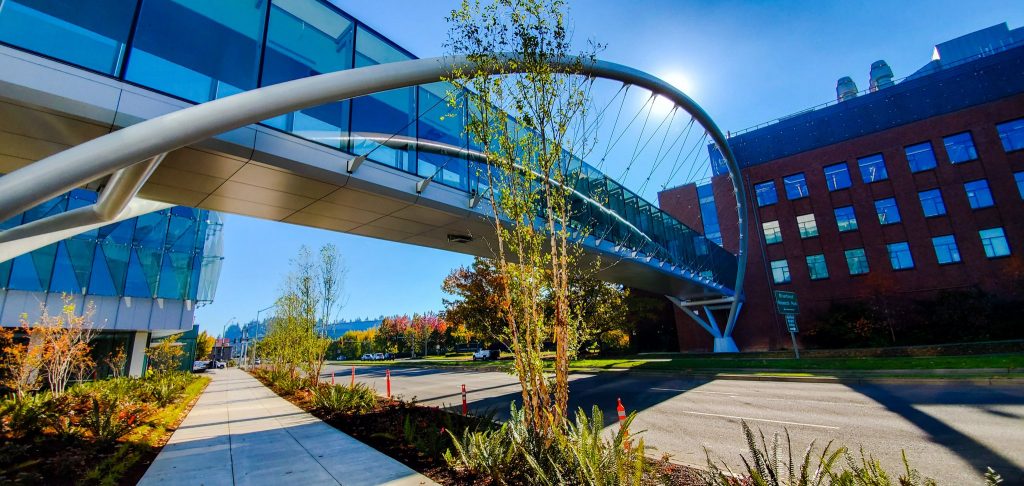 !-->