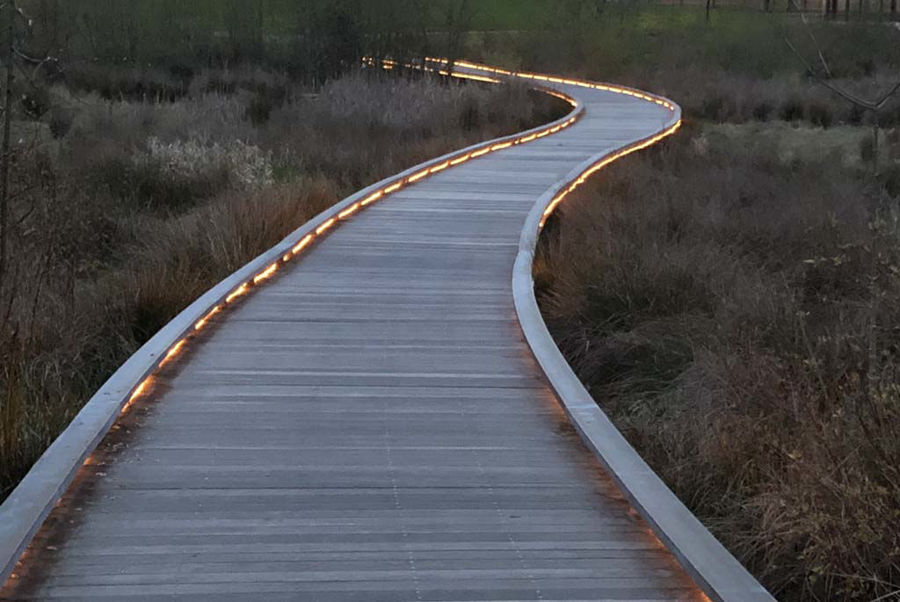 Curved Steel Boardwalk at Evelyn Schiffler Memorial Park
Albina bent some channel for a boardwalk at the Evelyn Schiffler Memorial Park in Beaverton, OR. In the very center of the park, a 2.4-acre wetland attracts native wildlife. It can be appreciated from two long stretches of boardwalk consisting of:
7,600# (18 lengths x 40 ft) of bent C6 X 10.5# A36
All parts were bent the hard way to AESS standards.
110 ft minimum bent to a 296 ft radius
176 ft minimum bent to a 213 ft radius
160 ft minimum bent to a 206 ft radius
121 ft minimum bent to a 303 ft radius
All Material Bent by Albina Co., Inc. Customer fit and fabricated.