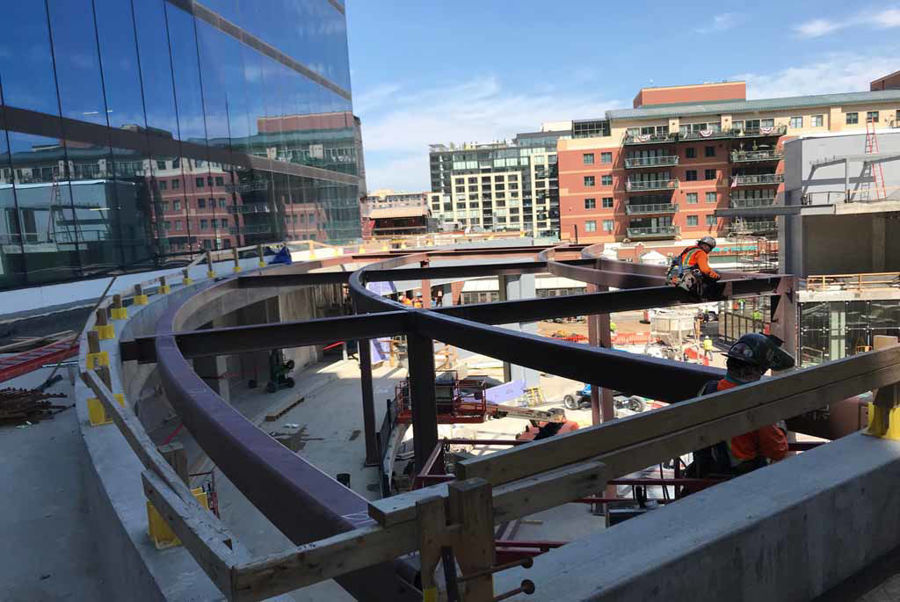 Curved Steel at Kelli McGregor Square Outside Coors Field
Albina recently supplied 40,000# of bent steel for Kelli McGregor Square Mixed Use Development located outside Coors Field in Denver, Colorado. We bent the following materials.
TS 12" X 8" X .500" WALL A500 GR C
11 pcs bent the easy way
Various radii: 73 ft – 90 ft
TS 12" X 6" X .500...
!-->