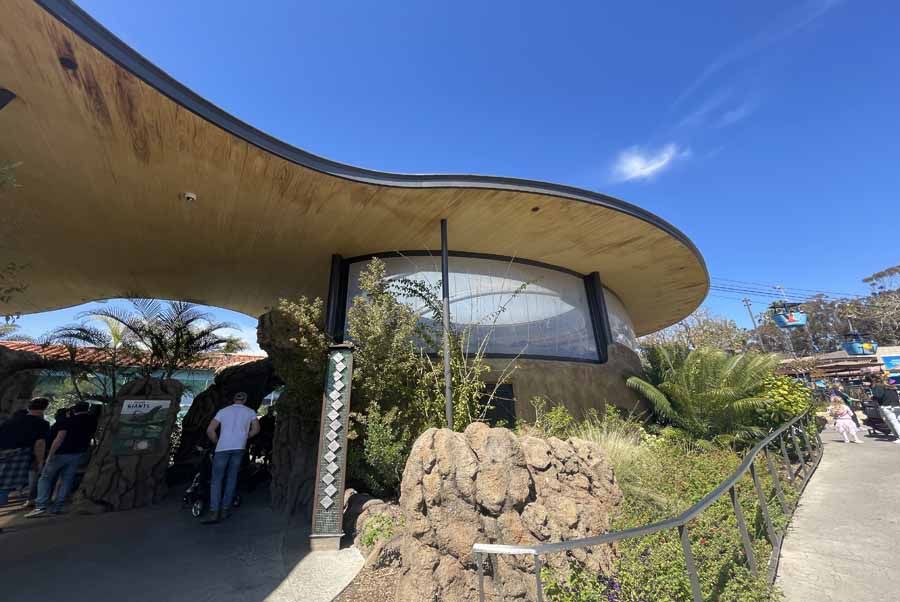 San Diego Zoo Habitats, Bridges and Buildings Showcase Curved Steel at It's Best!
We have had the pleasure of providing many bent steel pieces for some fabulous projects at the San Diego Zoo including the Hummingbird Habitat, Komodo Kingdom, the Invert Building, the ZPA Catering Building, the Food Services Building, the Raintree Restroom and many more exhibits throughout both the Children's zoo and the main part of the zoo.
Basher Bridge
24 lengths x 48 ft long of 16" OD x .625" wall
Some rolled to a 20 ft radius.
Some rolled to a 50 ft radius.
Some rolled to a 350 ft radius.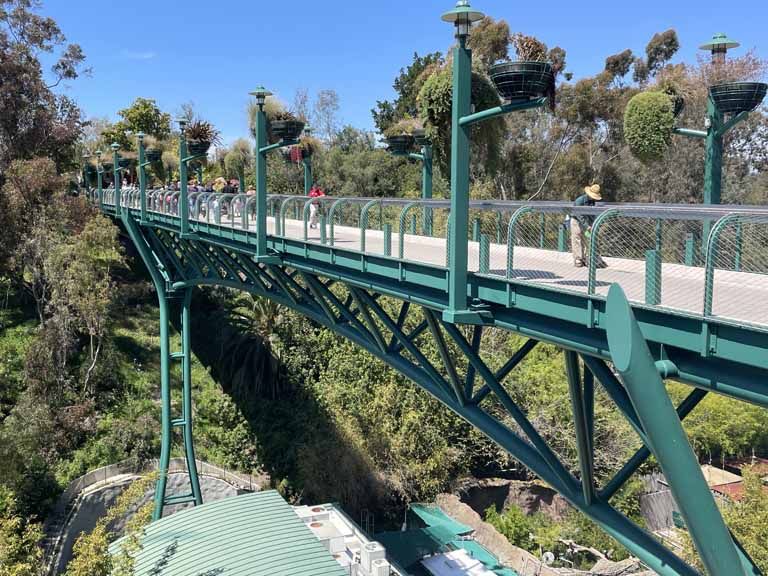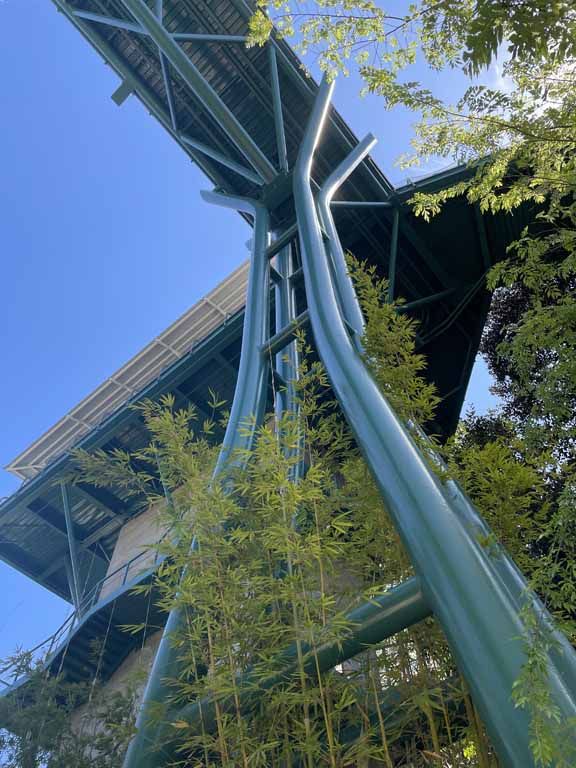 Hummingbird Building
7 Lengths TS 8" x 4" x .375" Wall A500 GR B rolled Hard Way on various Radii from 24'-8" down to 6'-2"
9 Lengths TS 18 x 6" x .500" Wall A500 GR B rolled Easy Way on various Radii from 30'-11" down to 6'-0"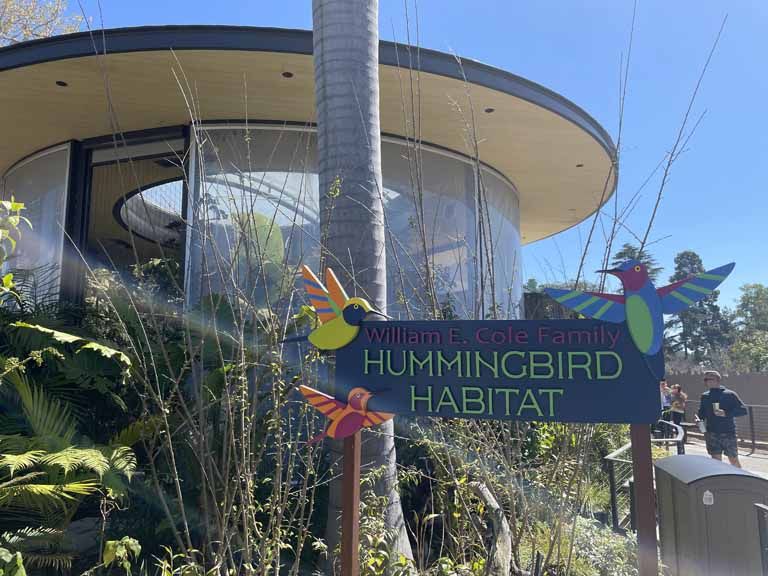 Komodo Exhibit
8 Lengths WT5 X 22.5# A992 Split from W10 x 45# Beam and rolled stem up to various Radii from 46'-2" down to 6'-2"
1 Length TS 3" x 3" x .313" Wall A500 GR B rolled to 13'-4" Radii
2 Lengths 6" OD X .500" Wall A500B rolled to various Radii
3 Lengths 6" OD X .375" Wall A500B rolled to various Radii
1 Length TS 12" x 8" x .500" Wall A500B Induction formed easy way to 4'-4" Radii
3 Lengths TS 3" x 3" x .313" Wall A500B rolled on various Radii from 13'-4" down to 5'-0"
7 Lengths TS 3" x 3" x .375" Wall A500B rolled on various Radii from 7'-10" down to 2'-3"
7 Lengths TS 8" x 4" x .375" Wall A500b rolled hard way on various Radii from 51'-6" down to 6'-8"
6 Lengths TS 18" x 6" x .500" Wall A500B rolled easy way on various Radii from 51'-4" down to 6'-6"
10 Lengths TS 6" x 6" x .500" Wall A500B rolled on various Radii from 56'-0" down to 7'-11"
10 Lengths C9 x 13.4# A36 rolled Flanges out and Flanges in on various Radii from 56'-0" down to 7'-11"
6 Lengths TS 12" x 6" x .500" Wall A500 GR B rolled hard way to various Radii from 46'-4" down to 6'-4"
10 Lengths PL ½" THICK X 12" WIDE A36 rolled hard way to various Radii from 46'-9" down to 5'-9"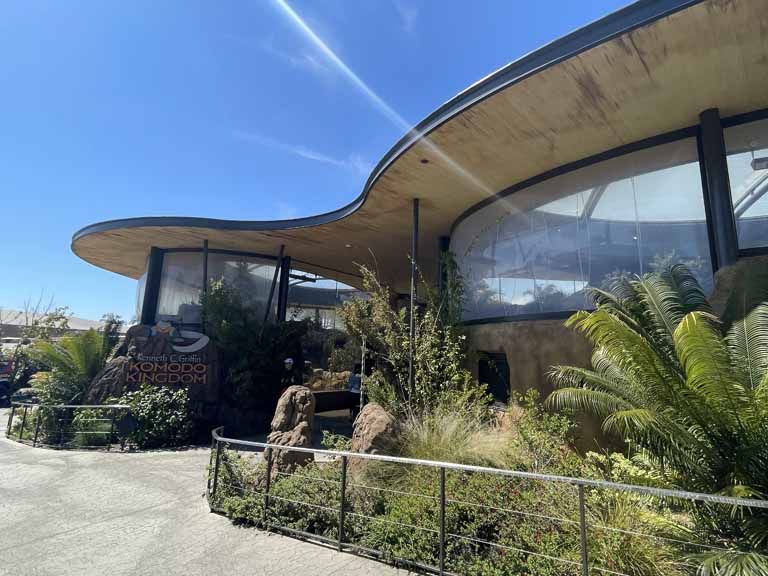 Invert Building
7 Lengths TS 10" x 8" x .500" Wall A500 GR B rolled Hard Way on 10'-0" Radius
1 Length C12 x 20.7# A36 rolled flanges out to 17'-1" and 11'-10" Radii
2 Lengths 4" x 4" x 3/8" Angle T304 S/S Rolled Leg in and Leg out to 7'-1" and 7'-3" Radii
1 Length 4" x 3" x 3/8" Angle T304 S/S Rolled Leg out to 3'-11" and 9'-4" Radii
Temperature Exhibit
28 Lengths 5/8" Solid Round A36 Rolled to various Radii from 70'-3" down to 3'-11"
9 Lengths TS 8" x 6" x .375" Wall A500B rolled Easy Way to various Radii from 70'-3" down to 3'-11"
9 Lengths C9 x 13.4# A36 Rolled Flanges in and Flanges out to various Radii from 70'-3" down to 3'-11"
ZPA Catering Building
3 Lengths TS 5" x 4" x .375" Wall A500 GR B rolled easy way to various Radii from 40'-7" down to 11'-7"
3 Lengths C9 x 13.4# A36 rolled flanges out to various Radii from 40'-7" down to 11'-7"
3 Lengths TS 6" x 4" x .25" Wall A500 GR B rolled easy way on various Radii from 40'-7" down to 11'-7"
Food Services Building
6 Lengths TS 6" x 4" x .250" Wall A500B rolled easy way to various Radii from 8'-0" down to 4'-10"
6 Lengths C9 x 13.4# A36 Rolled flanges in and flanges out to various Radii from 8'-0" down to 4'-10"
Raintree Restroom
8 Lengths TS 16" x 12" x .500" Wall A500B rolled hard way to 999'-4" Radii