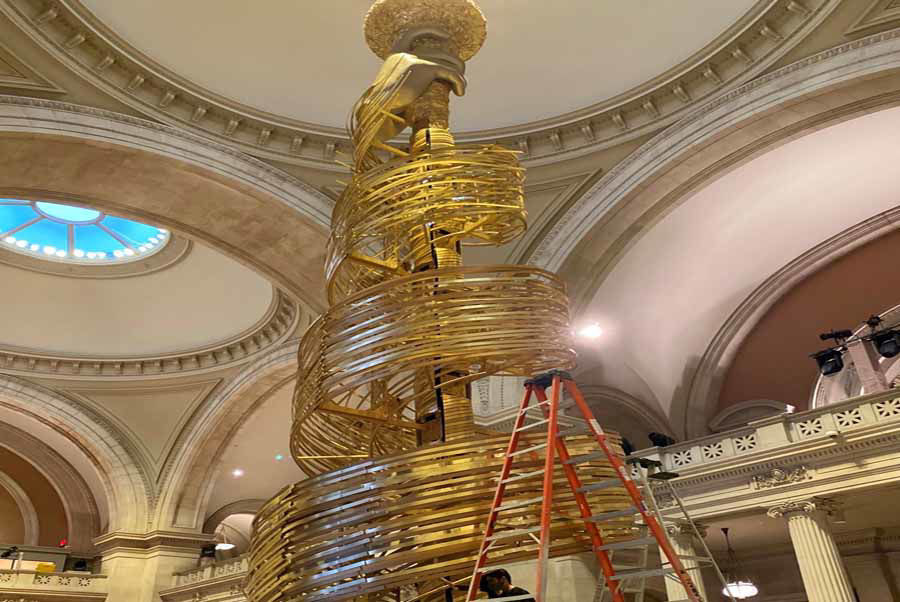 Spiral Staircase Leads to Statue of Liberty's Eternal Flame of Enlightenment Centerpiece at Met Gala
When guests walked into the Met Gala's Great Hall, they were greeted by the Statue of Liberty's eternal flame of enlightenment at the centerpiece of this year's ball. Albina bent the 1" pipe framework for the ribbons of a towering spiral staircase leading to the shimmering flame. When our customer received the bends, they had this to say:
"We received the bends and they look great! I appreciate that everything was checked and well labeled before you guys sent it out. It was a pleasure working with you and I hope to do business in the future."
The centerpiece was featured in Vogue Magazine  and a time lapse of the erection can be seen on Instagram.  Below are a few pictures from the fabrication and erection processes.