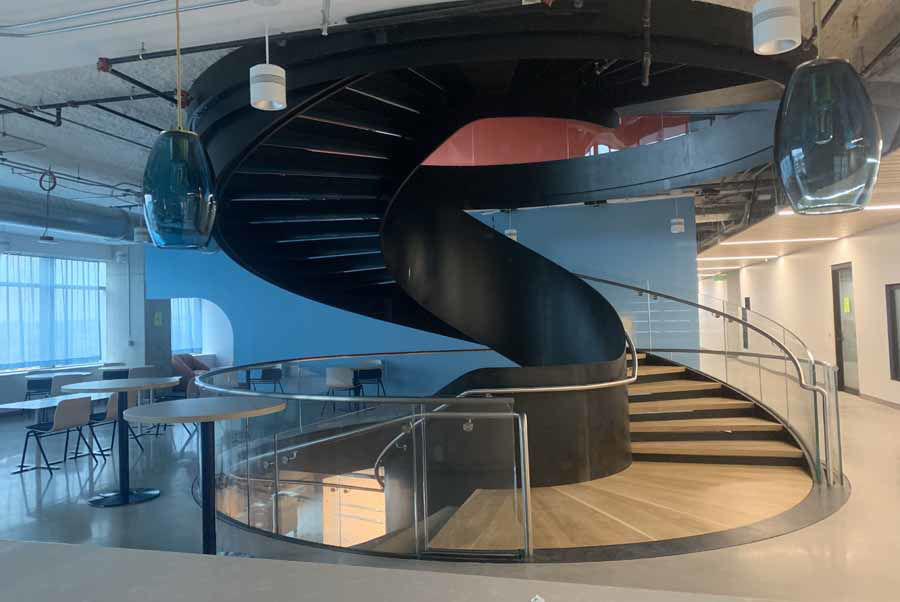 Custom Spiral Staircase for Seattle Area Tech Company
We recently spiraled nearly 100 pieces of plate which formed the spiral staircase stringers of a multi-level spiral staircase for a major tech company in Seattle, WA. We also rolled 37 pieces of stainless steel tubing for the handrail. Materials rolled included:

1" THICK A572 GR 50 PLATE IMPORT MATER...