Eye Catching Steel Artwork by Creative Machines
Abina reently partnered with @CreativeMachines to create some amazing curved steel artwork that will be installed very soon. The first piece we provided bent material for is titled "ACB Globe." Albina bent 12 lengths of 2½" SCH80 T304 S/S to a 6'-11" radius – 7'-4" radius.

The second piece we provided bending for is titled "Orbits Interweave" at NASA's Goddard Space Center. Albina bent 1 length of 3" SCH160 2507 SUPER DUPLEX S/S SMLS to a 19'-2" radius, 1 length 1½" SCH80 2507 SUPER DUPLEX S/S SMLS to a 13'-9" radius, and 3 pieces of 6" SCH40 A53B ERW to a 10'-2½" radius.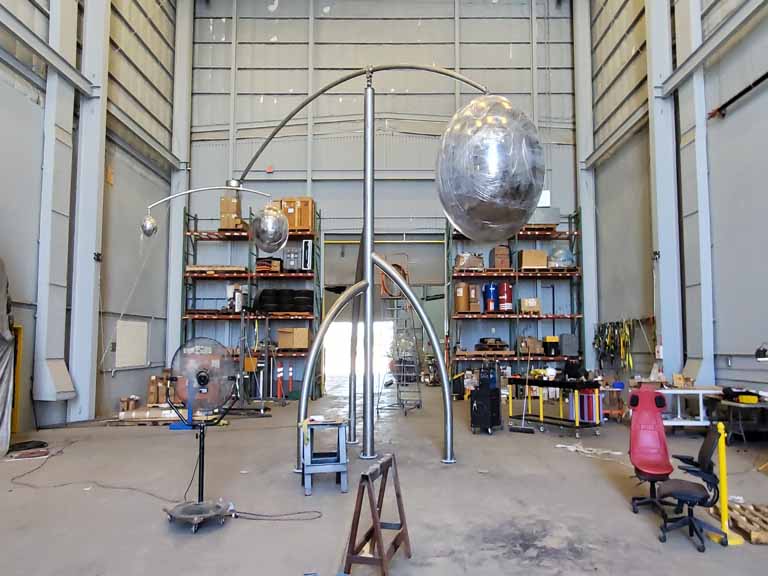 Albina loves to partner with local and national artists on fun and exciting projects like these! We help make curved steel art possible for corporate campuses, government buildings, museums, courtyards, entry-ways, university buildings and common areas, parks and much more.